Our pre-built CoinMarketCap web scraper lets you extract cryptocurrency data, quickly and easily without having to write any code.
Why should you consider scraping CoinMarketCap?
Ever since Bitcoin has hit the market in 2009, the cryptocurrency market flourished. More than 4000 altcoins (alternate cryptocurrencies, other than Bitcoin) have been created.
And if you are an investor, keeping a close eye on cryptocurrency becomes second nature to your job. Given how volatile and rapidly changing the cryptocurrency prices are, web scraping is the obvious solution to stay ahead in the game.
If you are an investor, web scraping CoinMarketCap can be your first step towards success. Web scraping automates the process of extracting data from CoinMarketCap and stores the data in a structured format for further analysis.
It allows you to keep your head in the game and stay ahead in the market.
But why choose Webautomation?
It's great that CoinMarketCap has a plethora of data. But how do you get your hands on it? Getting it manually is nearly impossible.
That's where our predefined web scrapers come into play. These web scrapers have been designed to extract data like changing currency prices from CoinMarketCap.
Within minutes you will have a plethora of product information at your disposal.
And the best part? Our web scraper is completely free to try!
What can our data help you with?
If you are an investor, you know how important a complete data set can be. Our web scraper helps you extract historical data from the crypto market, for a comprehensive analysis. This will help you strengthen your hypothesis and make an accurate prediction of prices in the market.
The cryptocurrency market is ever-changing. It's nearly impossible to keep an eye on the prices. The data collected after web scraping allows you to have a clear picture of the whole market and enable you to make smarter investments.
As an investor, our data can help you with making data-driven decisions that will help you make smarter choices and a higher profit.
How to use it.
Firstly you will need to sign up for a FREE TRIAL account or be signed in. All our web scrapers are easy to use and free to try.
Step 1: Click on "Use For Free"
Step 2: Assign the Pre-Defined extractor by clicking the "Assign PDE button"
Step 3: Enter your starter URLs.
Enter a list of search URLs to start the web scraping. It must be a search URL including the query string for filters.
Please use CoinMarketCap advanced search to filter your search and copy the start URLs.
For best results, we advise that you use precise search criteria and filters while scraping the data; otherwise, CoinMarketCap could restrict the search result.
Step 4: Click "Run Now".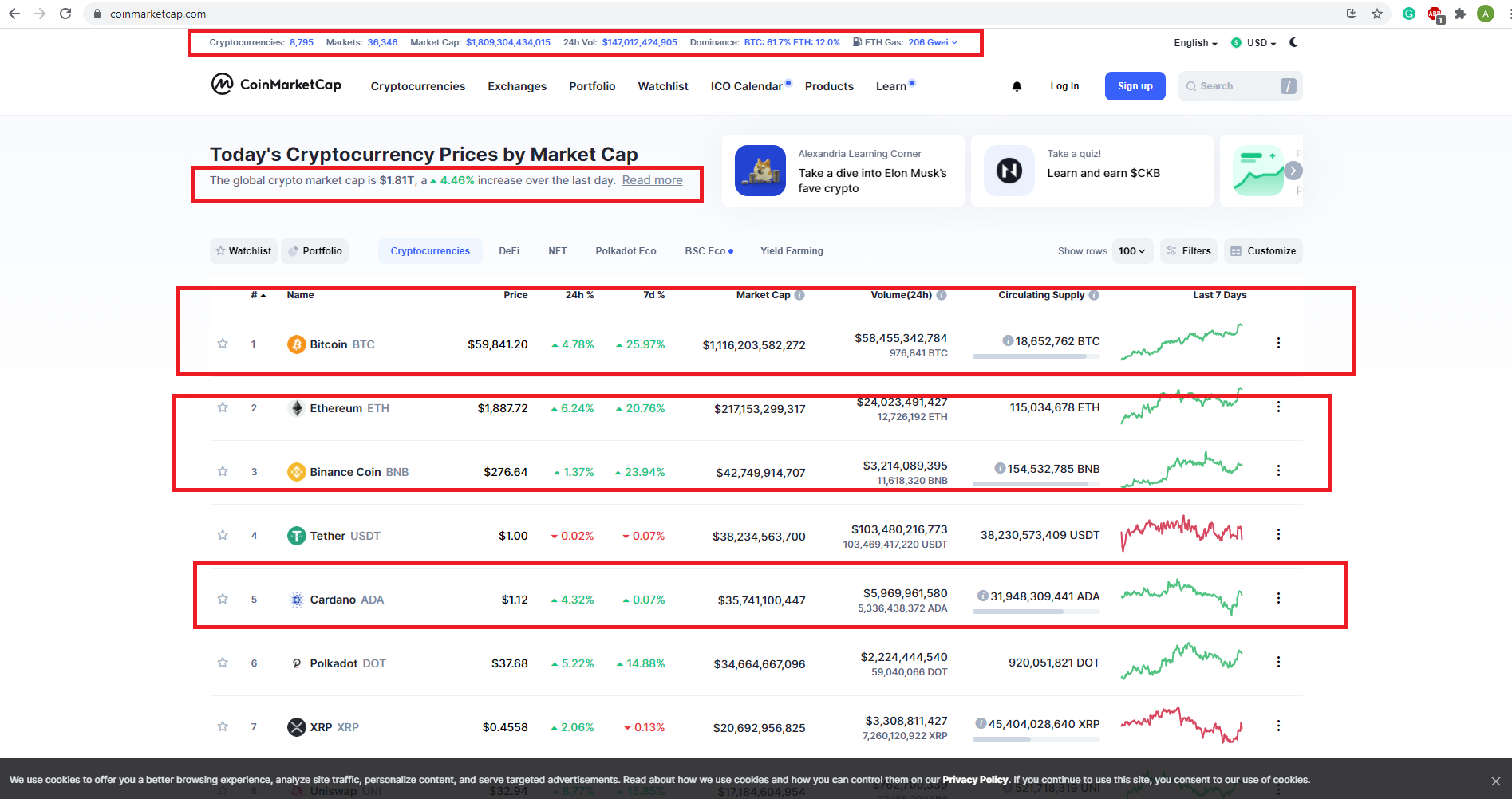 Formats available
You can download the extracted data in the following file formats:
CSV
XML
XLSX
JSON
Upon downloading you can see all extracted elements.
What does the output data look like?
When it is available this data will have rows which represent a single page's information such as its price, availability, stock, image urls, technical details etc from coinmarketcap.com.
*** Data below was extracted on
Sorry we are unable to show you data for a while. Data would be ready today please visit this page later.