Our pre-build G2 Web scraper lets you extract data related to various product reviews, quick and easily, without having to write any code.
Why should you consider scrapping G2?
G2 is one of the biggest software review platforms. Users in real-time can share their experience about using certain software. This has opened up a dialogue between the software company, users and future buyers.
People looking to buy software will first research G2, to see if the software matches their requirements. If the product reviews are bad, they will look for an alternative.
Web scraping G2 will provide you with an insight into how your own products are doing. You can also monitor your competitor's products based on the types of reviews they are getting.
But why choose Webautomation?
It's great that G2 has a plethora of data. But how do you get your hands on it? Getting it manually is nearly impossible.
That's where our predefined web scrapers come into play. These web scrapers have been designed to extract data like changing currency prices from G2.
Within minutes you will have a plethora of product information at your disposal.
And the best part? Our web scraper is completely free to try!
What can our data help you with?
Web scraping G2 can give you access to the following data:
author-details

author-name

author-photo

complete-body

date

rating

review-link

review-source

title

validated-reviewer

what-you-like-best

url
This data can help you in competitive analysis and give you a clear picture of how your products are performing as compared to that of your competitor.
Understanding consumer sentiment based on the reviews can open up business opportunities by understanding the difference between the product offering and consumer expectations.
Competitive price monitoring is another thing G2 can help you with. It will allow you to hit the sweet spot between profit and affordable pricing.
How to use it.
Firstly you will need to sign up for a FREE TRIAL account or be signed in. All our web scrapers are easy to use and free to try.
Step 1: Click on "Use For Free"
Step 2: Assign the Pre-Defined extractor by clicking the "Assign PDE button"
Step 3: Enter your starter URLs.
Enter a list of search URLs to start the web scraping. It must be a search URL including the query string for filters.
Please use G2 advanced search to filter your search and copy the start URLs.
For best results, we advise that you use precise search criteria and filters while scraping the data; otherwise, G2 could restrict the search result.
Step 4: Click "Run Now".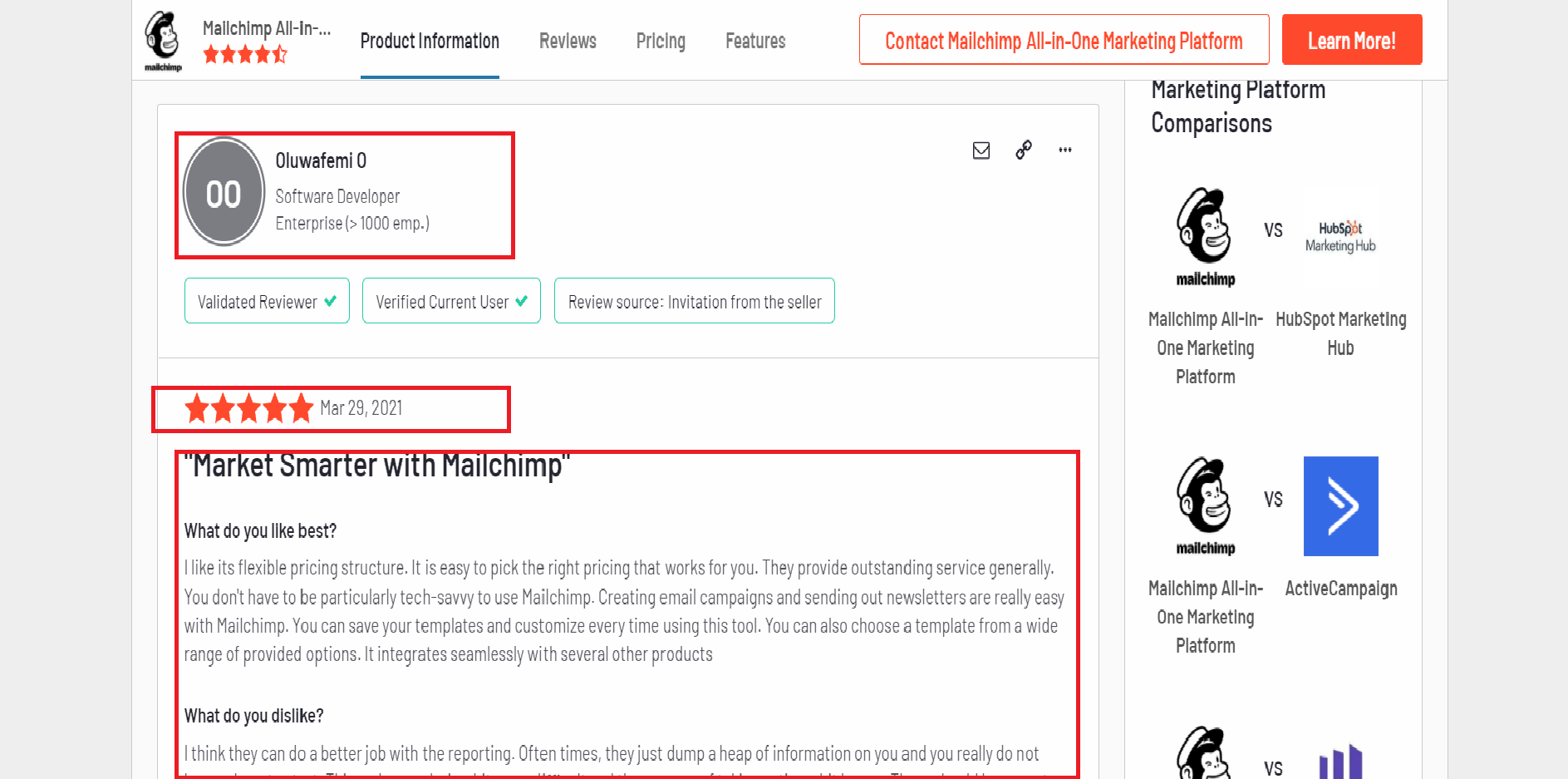 Formats available
You can download the extracted data in the following file formats:
CSV
XML
XLSX
JSON
Upon downloading you can see all extracted elements.
What does the output data look like?
This data consists of up to 6 lines of which each one represents a single (unique) page's information such as its title, product_overview, rating, total_number_of_reviews, ease_of_use, ease_of_setup, quality_support, review_heading, review_url, review_date, review_rating, reviewer_name, reviewer_industry, reviewer_title, company_type, comapny_size, reviewer_tags, reviewer_liked, reviewer_disliked, recommendations, problems_benefits, timestamp, etc from g2.com.
*** Data below was extracted on Apr 11, 2022 @11:03