Booking Search Page Extractor
Booking search extractor is designed to extract hotel information listed in search pages of booking.com. It will extract all hotel data indicated on below picture. You can give additional parameters in addition to starter link as shown on screenshot with a red + sign. Booking.com web scraper will use given starter date in format of "Year-Month-Day" like "2021-12-31" and will add given night count -default is 1- to this date to find end date. Also adult count can be passed to booking scraper default will be 2.
If check in date in given starter link is a past date scraper will get results for tomorrow as checkin date.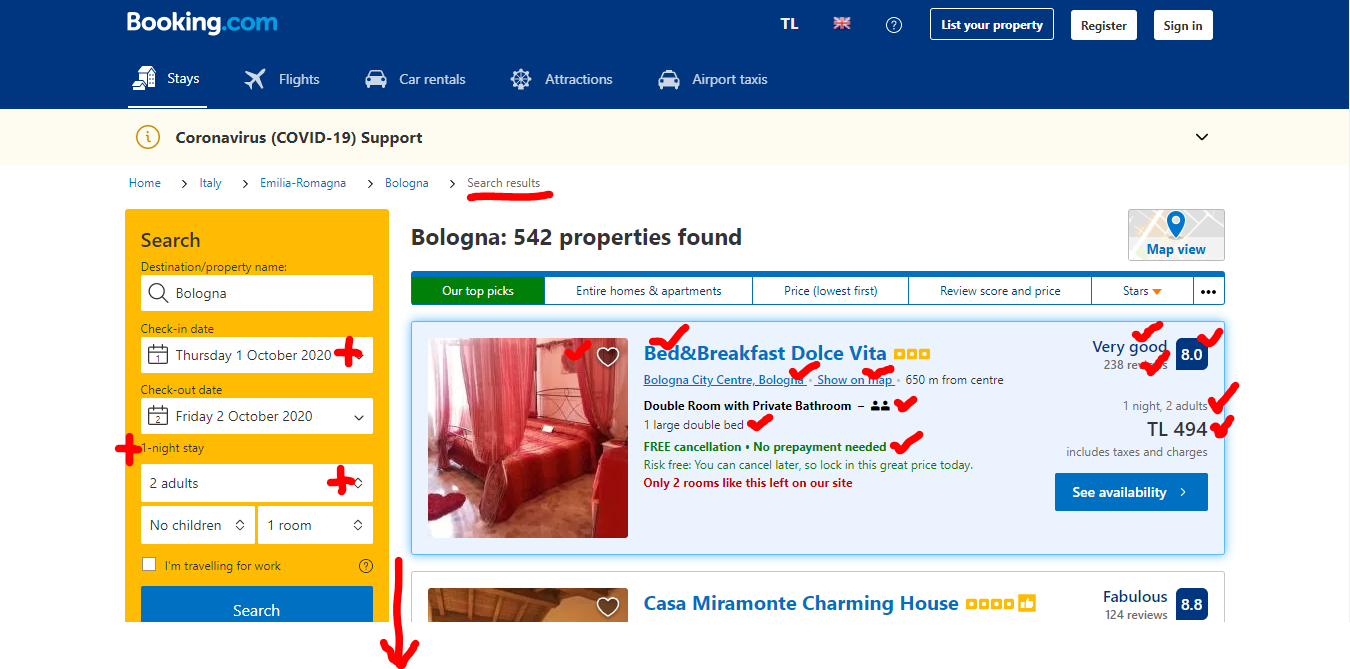 What does the output data look like?
This data will consist of more than 6 lines of which each one will represent a single (unique) page's information such as its price, availability, stock, image urls, technical details and etc from booking.com. Right now test data is not ready but you can request it.