Updates from the WebAutomation.io team about improvements, fixes, new features and more.
Got suggestions?

We love to hear from you!
We firmly believe that customer is the king and we believe in growing along with our customers and their needs. As you know we have already built features based on customers requests. Email us your thoughts anytime at info@webautomation.io
Product Updates
We are excited to announce some of the new features
Now you can upload Starter URL's as a file
You can now upload a file with URL's as starter links. This is especially useful if you already have a long list of urls from a website that you wish to scrape. See here for more details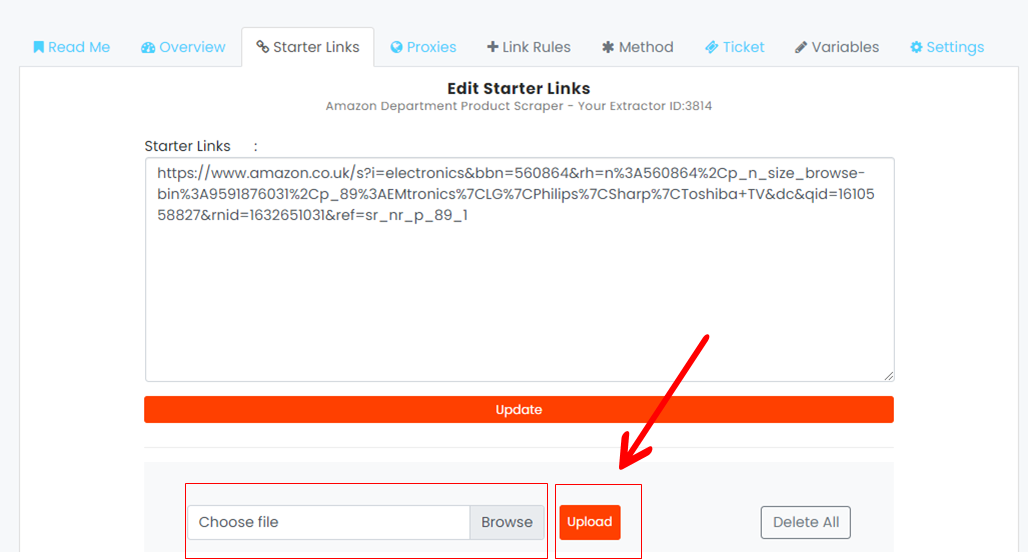 WebAutomation API v2
With our pre-defined extractors, you can now
- Submit starter links as a POST requests via the API and get return results
- Download data of completed sessions as a GET request
See here for more details
Proxy Raw Data API
We understand the demands of our data engineer customers who require more felixbility with the data being scraped. Hence we are excited to launch a Proxy API that will scrape the entire HTML from any web page with a simple API call. This is currently in beta, if you are interested in trying out this feature, please reach out info@webautomation to be added to the beta
Here is a list of new PDE's added in February
Our predefined web scrapers are designed specially to help you gather all the data you need, with just a click of a button, without having to write any code!
And the best part? Our web scrapers are easy to use and FREE to try!
We released 48 new PDE's in January
Here are some of the most popular ones:
CointMarket Cryptocurrency Scraper
Indeed.com Job Listings Web Scraper
Immobiliare.it Property Listings Web Scraper
Rolex Online Product Data Extractor
Stackoverflow Online Data Extractor
That's all for now. Follow us on Twitter for the latest updates!