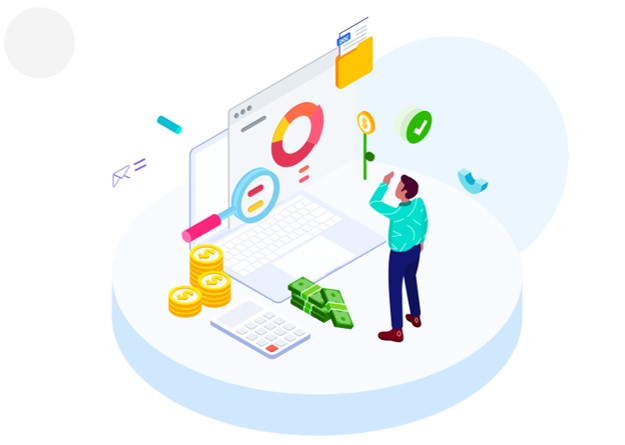 Recent research suggests that product price comparison often accounts for up to 61% of visits on websites. Especially in the travel and e-commerce industries, businesses have to monitor product prices across several sites to ensure that they are putting out competitive prices for customers. Indeed, proactive retailers have found an effective way to analyze prices to gain a competitive advantage and overall market share. To date, price scraping is a trendy solution to monitor and extract prices from hundreds, if not thousands, of competitors. Sure they are dedicaed services which provide you with a price monitoring service but web scraping is the most cost-effective solution especially for small/ medium businesses
The price scraping principle
Price scraping is an indispensable tool that engages bots to scrape high-quality data, namely prices and product descriptions, from competitors' websites, mostly travel and e-commerce companies. In essence, the business owner uses the available data to formulate pricing strategies, ultimately boosting sales and revenue.
The importance of monitoring prices
Online shopping is quite competitive, considering the number of online businesses, product ranges, and consumer choices. Up to 87% of online shoppers, according to a survey, prioritize prices during shopping, while a striking 86% will compare prices before making a purchase. Eventually, almost 80% will purchase cheaper products . These numbers suggest that online businesses are inherently competitive, accounting for the closure of businesses that cannot meet consumers' expectations. Similarly, you may as well bid your business goodbye if you cannot offer better prices than your competitions.
Extracting prices from your competitors
Monitoring competitor prices start with web scraping, leading to a series of data extraction from preferred websites. Here, we have compiled a detailed process for price extraction and monitoring.
Know your competition
Properly defining your competition helps you to tailor the data extraction process effectively. You can start with a broad list of competitors and carefully narrow it down to the closest threats. Conduct a thorough search of your competitors by using familiar keywords on social media channels. Even better, you can sort your list according to:
Those within the same market group

Those within your pricing bracket

Those with a similar range of products
Choose your web scraper tool
Using a web scraping tool we no longer have to manually monitor these competitor prices by visiting everyday and making notes. With one of these tools we can start creating our own price database and get the crawler to programatically fetch all the data for us so we dont do it manually. Selecting a scraping solution is not an easy decision. E-commerce websites often present tons of crunchable data, and dont always make it easy in extracting so much data so it can only be done by a reliable web scraping solution such as webautomation.io. Apart from saving you time, you dont have to worry about the backend infrastructre or about changing layout of websites
|

Webscrape without writing any code with WebAutomation.io
---
Scrape and extract
After inputting the necessary links and launching the crawler, the scraper crawls relevant data from these websites. The scraper extracts data like prices, product descriptions, and catalog, with other essential parameters. Set a frequency for how often you want to scrape the data from the website, as you know with sites like Amazon prices could change more than one time a day
Format extracted data
Formatting your data converts it into readable data. While manual formatting increases scraping time, choosing a service that offers data extraction along with the formatting option is a better alternative. This solution will present your data in XML, CSV, or JSON formats for data analysis.
Export data
Since the amount of data extracted is vast, you should use a third-party storage system such as cloud service. Because the cloud is a reliable storage system, you can access your data anytime and anywhere while maintaining a high-security protocol on the system.
Improving your business with price monitoring and extraction
Half the job is done by sorting and extracting prices. So, the real question is, "how do you plan to use these extracted data?" A seasoned business will leverage price data by:
Keeping tabs on trends and promotions, especially seasonal trends.

Formulating sustainable pricing strategy

Monitoring dynamic price within the industry

Understanding market positions; see where the business ranks compared to competitors

Demand Forecasting
In light of the above, e-commerce is all about the numbers. Choose the right digits, and you're on your way to maximizing profits and revenues. To emphasize, you have to harness your knowledge of price extraction into finding your feet in the industry, and of course use webautomation.io scraper to gain control of the market.
GIVE WEBAUTOMATION A TRY
Let us do the hardwork for you and take the hassle away from you so you can focus on extracting qualitty data without the infrastructure headache. Our platform abstract the backend operations to allow you scrape anaonymously and safely