Rightmove Land/ Commercial Property Listings Data Scraper
This Pre-Defined Rightmove Web Scraper is designed to specifically extract data about Land/Commercial properties from Rightmove.co.uk
A detailed list of elements that our Rightmove web scraper can get for you has been marked in red below.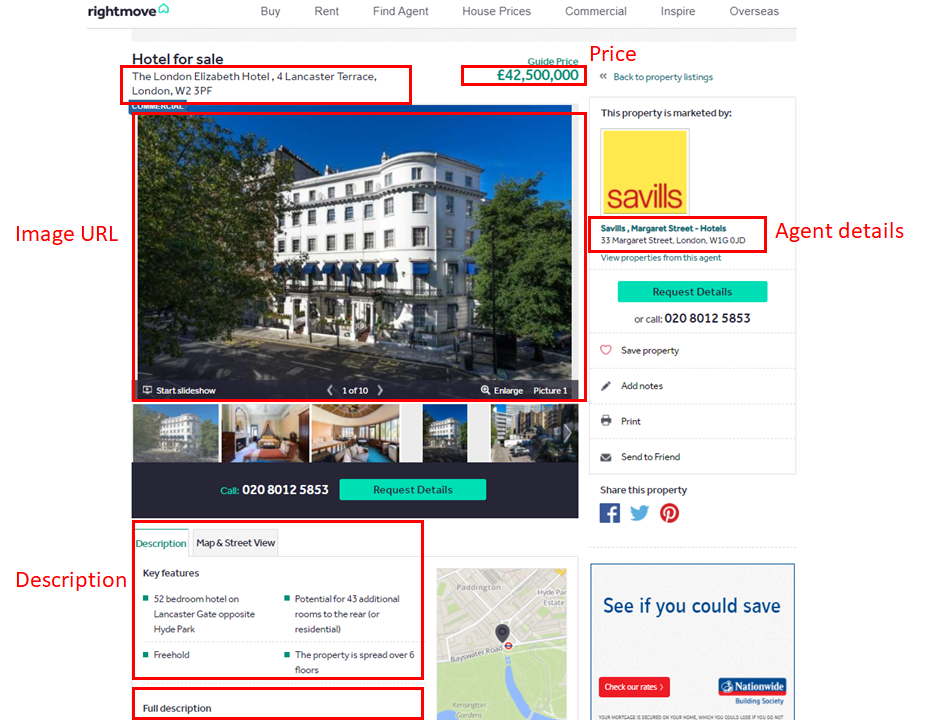 Get all Commercial property listings from Rightmove in a few clicks
Steps to use:
Step 1: Click on "use for Free"
Step 2: Click the "Activate" button
Step 3: Enter your starter URLS

Enter List of search URLs to start the web scraping. It must be a search url including querystring for filters.
Getting the Starter URL's
Please use these Rigtmove Advanced Search pages below to generate a search urls then copy and paste into the starter urls section
https://www.rightmove.co.uk/commercial-property-to-let.html
https://www.rightmove.co.uk/commercial-property-for-sale.html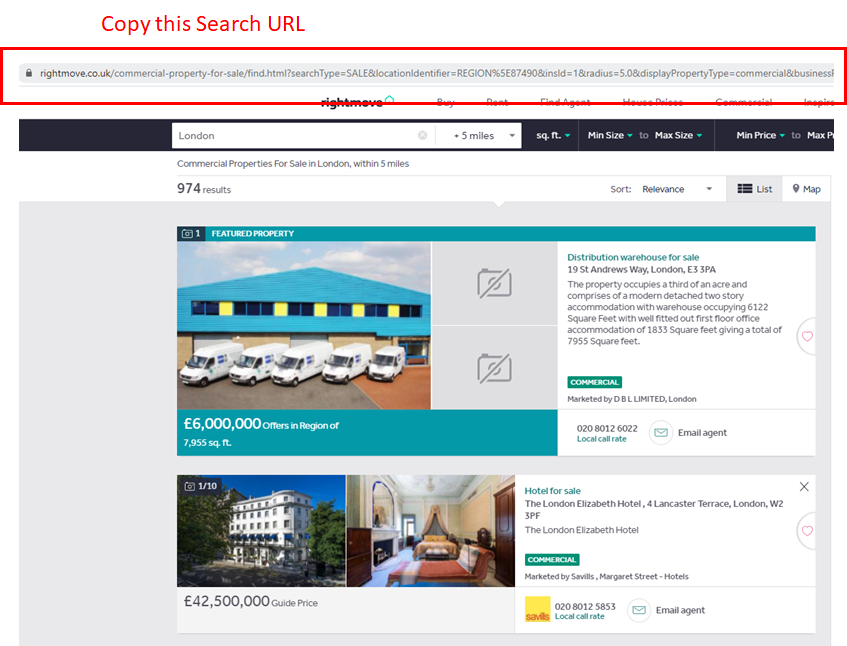 Cost: $1 per 100 requests (pages)
What does the output data look like?
This data consists of up to 6 lines of which each one represents a single (unique) page's information such as its agent, agent-address, bathrooms, bedrooms, country, currency, description, features, first-listed-date, image, images, latitude, listing-id, location, longitude, name, ownership, phone, post-code, price, property-sub-type, property-type, room-size, url, etc from rightmove.co.uk.
*** Data below was extracted on Apr 27, 2021 @02:41