Property24 Web Scraper
Our pre-built Real estate listings data extractor lets you extract detailed property data from thousands of home listings for sale and rent from property24.com , quickly and easily without having to write any code. .
This Property24 Web Scraper Web scraper will crawl property24.com listing pages and automatically extract data on all property lisiting pages .
Simple to use and Free to try
A few mouse clicks and copy/paste is all that it takes!
How to use?
Firstly you will need to sign up for FREE TRIAL account or be signed in
Step 1: Click on "use for free"
Step 2: Activate the Pre-Defined extractor by clicking "Activate button"
Step 3: Enter your starter URLS
Enter List of search URLs to start the web scraping. It must be a category or search page url including querystring for filters.
What data you will get from property24.com?
address
age
agency-link
agency-logo
agency-name
bathroom-1
bathroom-2
bathroom-3
bathrooms
bedroom-1
bedroom-2
bedroom-3
bedrooms
braai-room
coverage
description
dining-room
erf-size
facing
floor-size
garage-1
garage-2
garages
image
images
kitchen
levies
listing-date
listing-number
lounge
name
pet-friendly
pets-allowed
price
rates-and-taxes
roof
security
size
special-levy
street-address
temperature-controls
type-of-property
window
url
Cost
This pre-defined web scraper is using advanced bots to scrape product data. When you use Property24 Web Scraper pde cost will be 100 credits per row.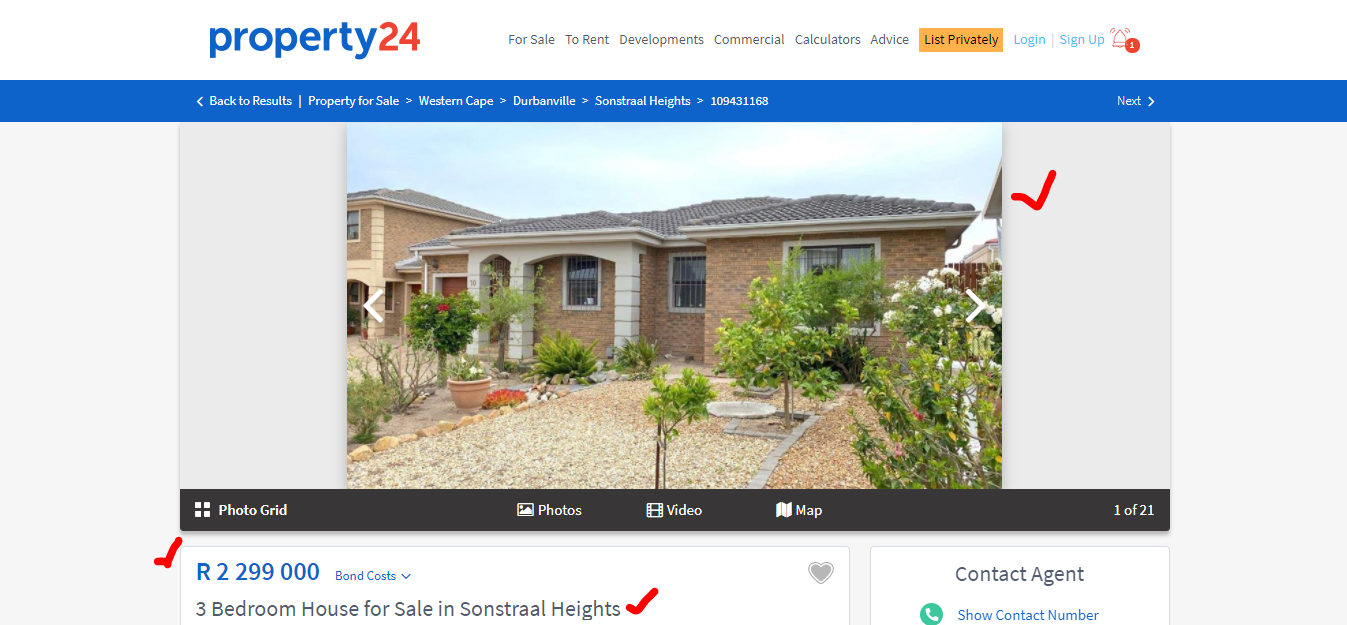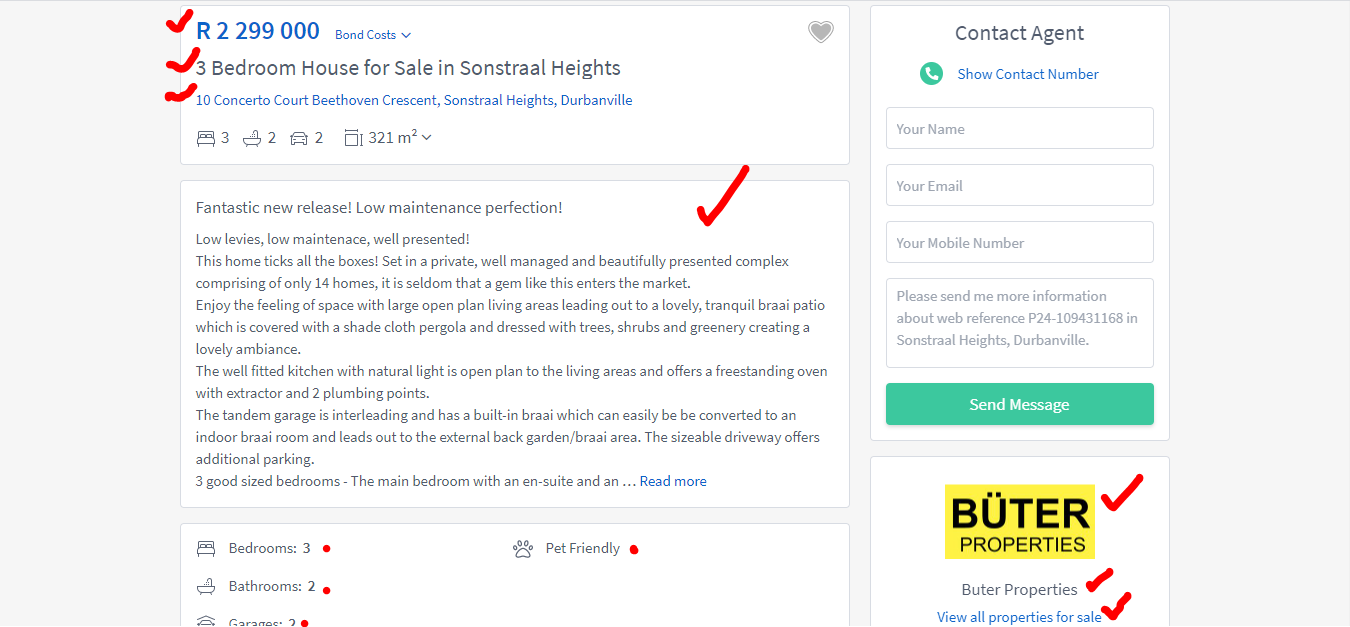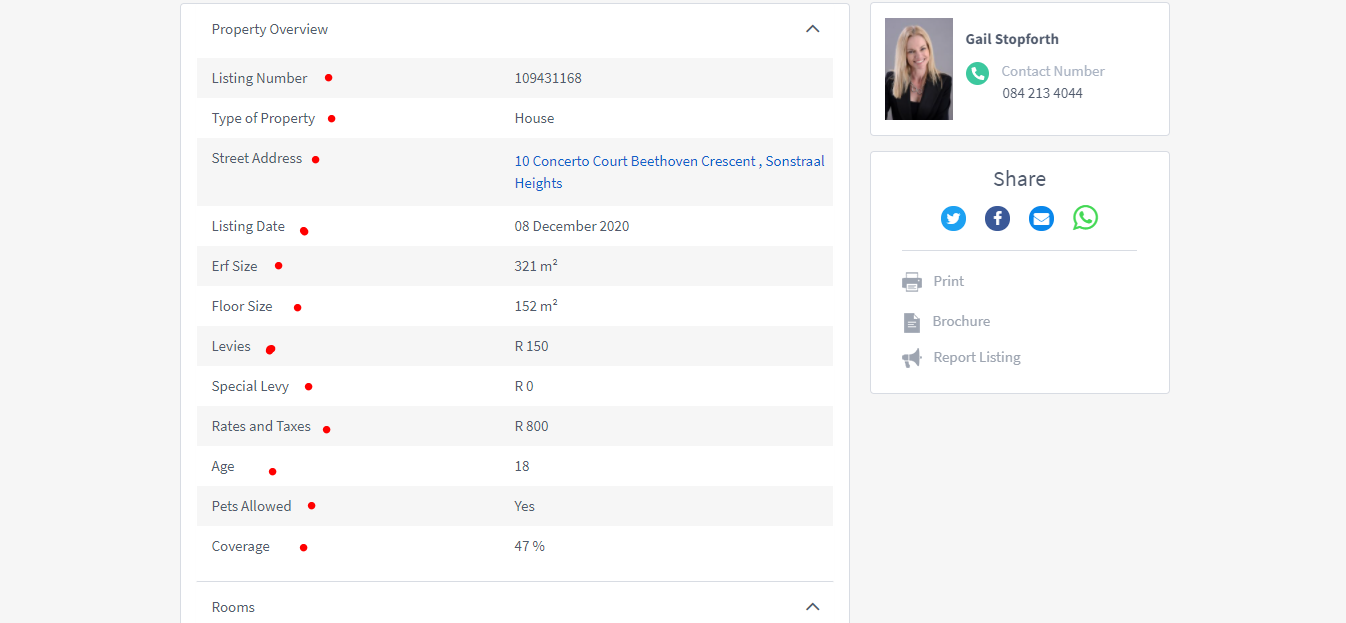 What does the output data look like?
This data consists of up to 6 lines of which each one represents a single (unique) page's information such as its address, age, agency-link, agency-logo, agency-name, bathroom-1, bathroom-2, bathroom-3, bathrooms, bedroom-1, bedroom-2, bedroom-3, bedrooms, braai-room, coverage, description, dining-room, erf-size, facing, floor-size, garage-1, garage-2, garages, image, images, kitchen, levies, listing-date, listing-number, lounge, name, pet-friendly, pets-allowed, price, rates-and-taxes, roof, security, size, special-levy, street-address, temperature-controls, type-of-property, window, url, timestamp, etc from property24.com.
*** Data below was extracted on Aug 24, 2021 @18:23