Reddit Web Scraper for WallStreetBets Subreddit
This predefined extractor is designed to extract data fom posts and comments made on the Reddit subReddit r/wallstretbets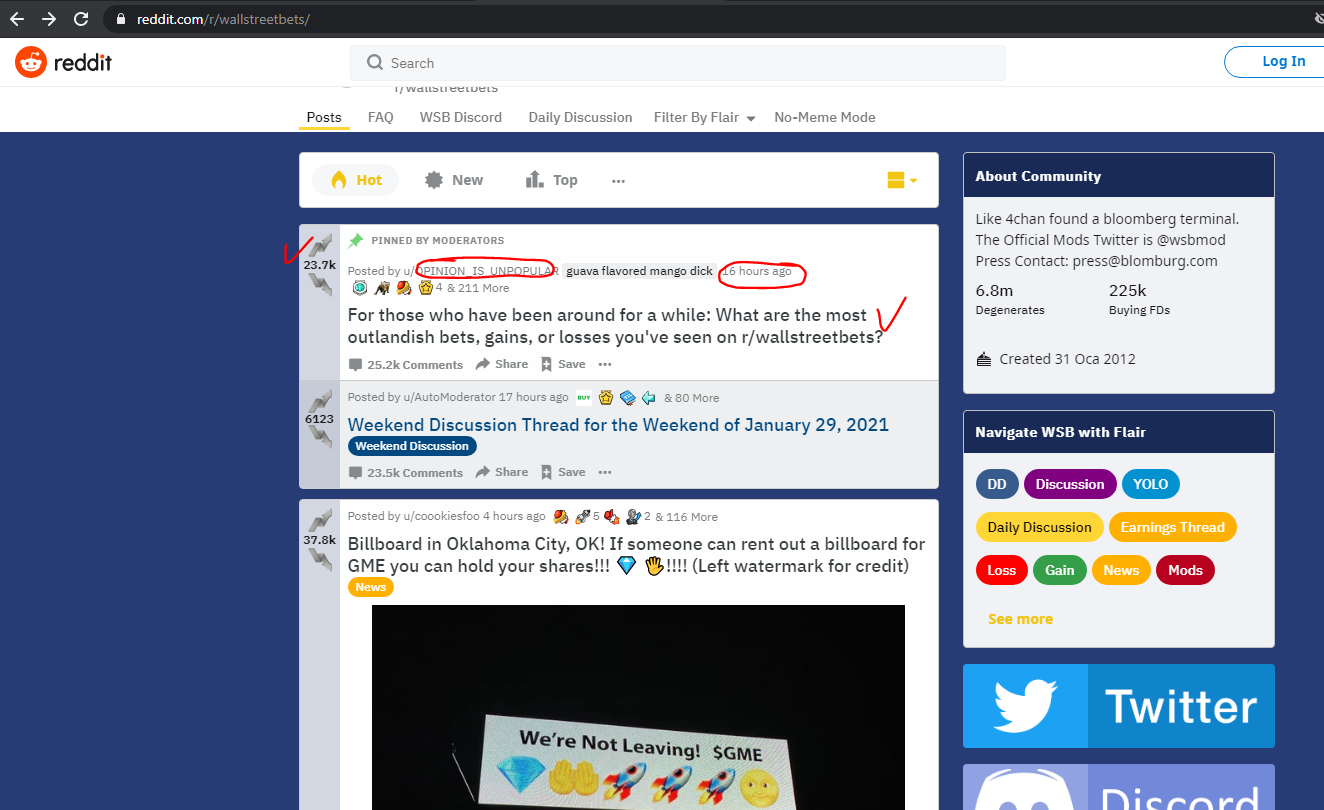 Video tutorial
Watch how I quickly use the tool to extract data from Reddit Wallstreetbets
Why should you use this scraper?
For Retail investors, alternative data sources are key to making investments decisions. This data can be extremely useful for monitoring sentiment around trading stocks
What does the output data look like?
When it is available this data will have rows which represent a single page's information such as its link, posted-by, text, timestamp, title, votes, url, etc from reddit.com.
*** Data below was extracted on May 27, 2023 @11:15
Sorry we are unable to show you data for a while. Data would be ready today please visit this page later.