Kavak.com Used Car Listings Scraper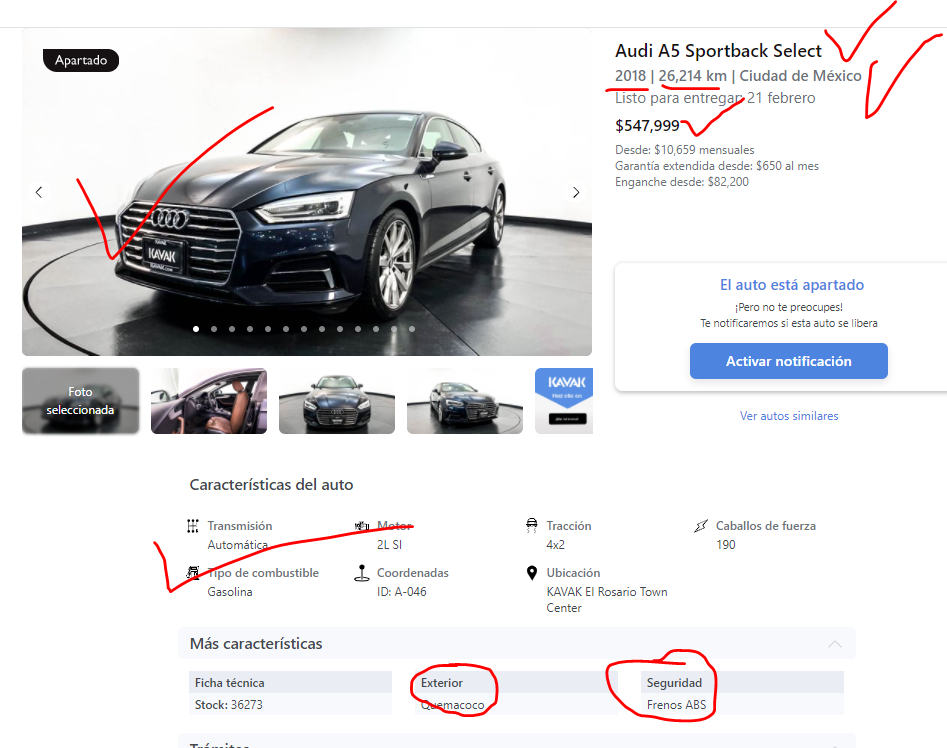 All cars are listed from very recent to the oldest according to their listing dates.
User enters the brand as a search criteria. If none is entered, all brands will be listed.
User should enter a number of cars needed. If none entered default number of posts is 50.
What does the output data look like?
This data consists of up to 6 lines of which each one represents a single (unique) page's information such as its itemKey, Brand, City, Exterior, Image, Km, Title, Price, Transmission, Security, Year, url, etc from kavak.com.
*** Data below was extracted on May 03, 2021 @16:45