UK Companies House Company Scraper
Our prebuilt Companies house web scraper lets you extract business data from any UK company registered with the companies house without having to write any code. These include address, company_name, company_status, company_type incorporation_date, name ,name_of_business,name_of_directors plus more
Why use our companies house Scraper?
Our Companies house web scraper has been designed specially to extract data from the company-information.service.gov.uk. Our simple yet powerful tool automates the whole process of extracting data, without having to write any code.
And the best part? Our UK Companies house web scraper is completely free to try!
Below is a screenshot of what data fields we will be web scraping from Companies House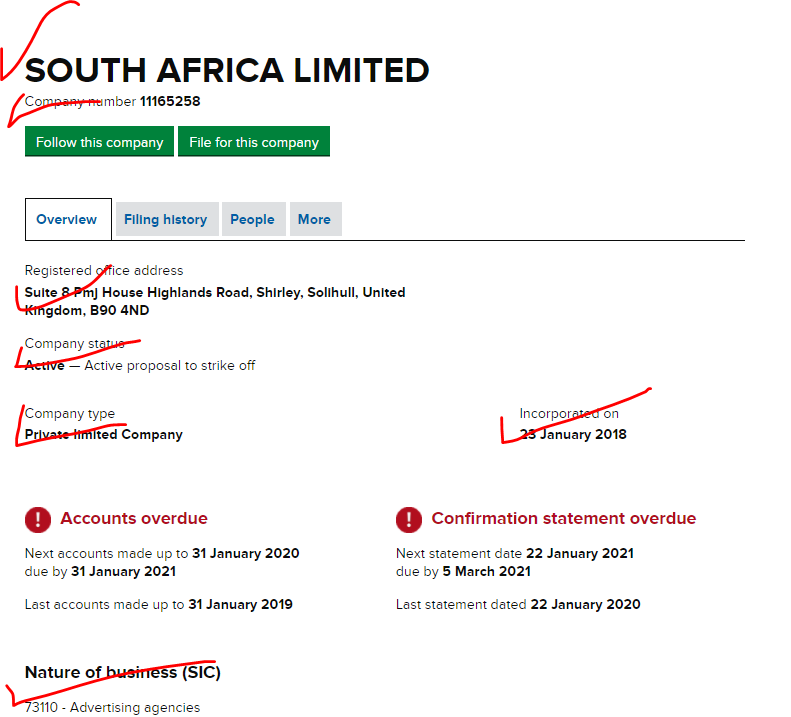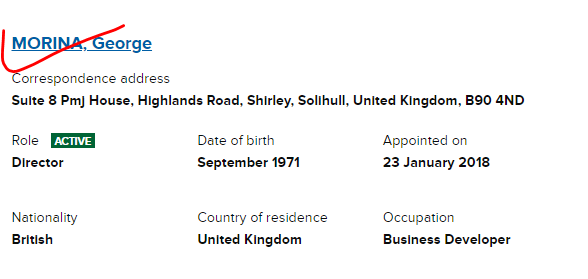 How to use it.
Firstly you will need to sign up for a FREETRIAL account or be signed in.
Step 1: Click on "Use For Free"
Step 2: "Click the Activate button" to assign your PDE to your account.
Step 3: Enter your starter URLs.
Enter a list of search URLs to start the web scraping. It must be a search URL including the query string for filters.
Please use company-information.service.gov.uk advanced search to filter your search and copy the start URLs.
Step 4: Click "Run Now".
Cost
This pre-defined web scraper is using regular bots to scrape product data. When you use this pre-defined web scraper, the cost will be $1 for 1000 requests.
Formats available
You can download the extracted data in the following file formats:
CSV
XML
XLSX
JSON
This extractor brings you companies details listed in the search results according to your search criteria. For example you may want to visualize the compaines located in London. First thing to do is do the search in website. Then copy and paste the url("https://find-and-update.company-information.service.gov.uk/search/companies?q=London")
You can limit the number of results by entering page numbers.
If you only want the best match of your search criteria, for example a company name, then you need to change the "Position Of Search Results" to 1 from the Variables tab. Later you need to get the url appeared in the url tab after doing the search in website.
What does the output data look like?
When it is available this data will have rows which represent a single page's information such as its name, address, company_number, company_status, company_type, incorporation_date, name_of_business, name_of_directors, charges, start_url, url, timestamp, etc from company-information.service.gov.uk.
*** Data below was extracted on Sep 20, 2023 @00:24
Sorry we are unable to show you data for a while. Data would be ready today please visit this page later.