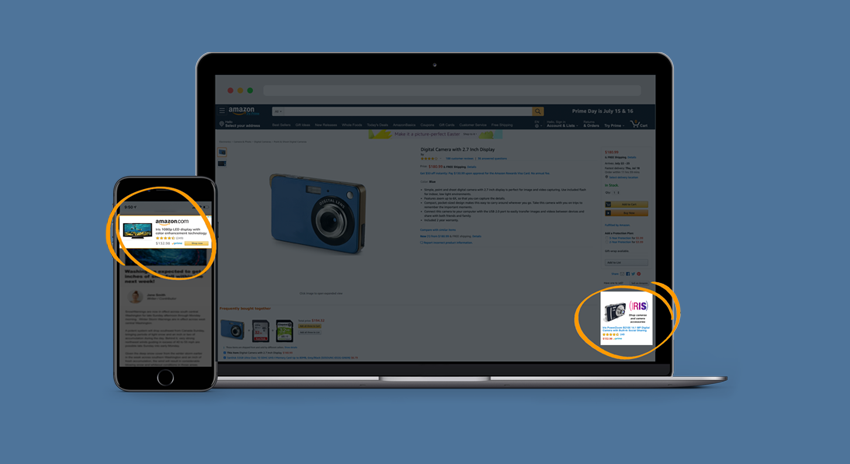 E-commerce is an arm of the retail industry where leads are just as many as the products and services offered.
And because there are several e-commerce players, you can only imagine the competition in the e-commerce space. As competition in the retail sector continues to increase, so to does the need for fresh leads.
Therefore, competitor analysis has grown to become a necessity with web scraping a critical tool in competitive analysis.
Amazon is the largest online retailer in the world with millions of products in its catalog so you imagine how much you'll benefit from product data.
There's probably no need to reiterate web data stats.
However you must know why and how accessing that much data helps in giving you a competitive advantage in e-commerce, especially if you run an Amazon-based business. Amazon is the largest online retailer in the world with millions of products in its catalog, so you can imagine how much you'll benefit from product data.
From a single product page, you can extract data points such as category, availability, product name, and original and sales prices. Yet, the easiest way to do this is to extract data via web scraping. Web scraping is gradually assuming center stage in e-commerce by helping businesses with product analytics which:
Drive sales by determining product ranking

Compare and monitor competitors' products and their prices

Generates product ranking to determine the best-selling and trending product

Use product search results information to optimize marketing campaigns and SEOs
Now, let us carefully examine how web scraping is a strategic tool for your Amazon business.
COMPETITOR MAPPING AND ANALYSIS
If anything, a business needs a comprehensive SWOT analysis of its market. WebAutomation.io custom web scraping solution provides SWOT analytics by extracting data from different e-commerce websites. The data will show you an unbiased view of your ranking amongst competitors, provide insights about the marketplace how you can leverage your strengths and weaknesses to gain traction that will elevate your business.
MONITOR PRODUCT REVIEWS
Good knowledge of customer reviews can boost the growth of your company. Here, you want to monitor a similar set of sellers who are selling high volumes of products and, ultimately, with tons of reviews. Then, you'll extract their customer reviews, both positive and negative, to understand their mistakes and strategies. This data provides an edge of improvement in your Amazon business because you already know the mistakes to avoid while selling similar products.
Try our Amazon product reviews webscraper for free
Webscrape without writing any code with WebAutomation.io
MONITOR CHANGES IN PRICES
The WebAutomation.io web scraper provides real-time updates about product changes, whether in price or stock. All you have to do is access your data feeds and build a pricing strategy by extrapolating your competitors' prices.
Try our Amazon price scraper here for free
OBTAIN PRODUCT DETAILS
Amazon has a Product Advertising API. As with other APIs, it doesn't provide concise information about a product page. Therefore, you need a web scraper that will extract every bit of data on the product page. This tool is essential in understanding your competitors' pricing system, marketing strategies, and stock count.
Try our Amazon product details scraper here for free
EVALUATE TOP SELLERS
As a retailer, monitoring competitors' products will provide critical insights into their performance and sales strategy. You can use the data to adjust your prices and stock and sell better. Besides, you can identify how products sell on Amazon by monitoring the distribution channel. Web scraping often provides data for effectively positioning your business for growth.
Try our Amazon best seller list web scraper for free
Web scraping software is an essential business tool. WebAutomation.io, for instance, is a reliable web scraper with an easy-to-use interface for Amazon business owners like you. We understand that you'll be too busy growing your business; therefore, we have ready-made templates for web scraping in a wink.
GIVE WEBAUTOMATION A TRY
Let us do the hardwork for you and take the hassle away from you so you can focus on extracting quality data without the infrastructure headache. Our platform handles the backend operations to allow you scrape anonymously and safely