Coinmarketcap.com Historic Data Extractor
Our pre-built coinmarketcap.com scraper tool lets you easily extract Historic crypto currency prices data from coinmarketcap.com without writing any code in just a few minutes.
Screenshot of CoinMarketcap Historical pages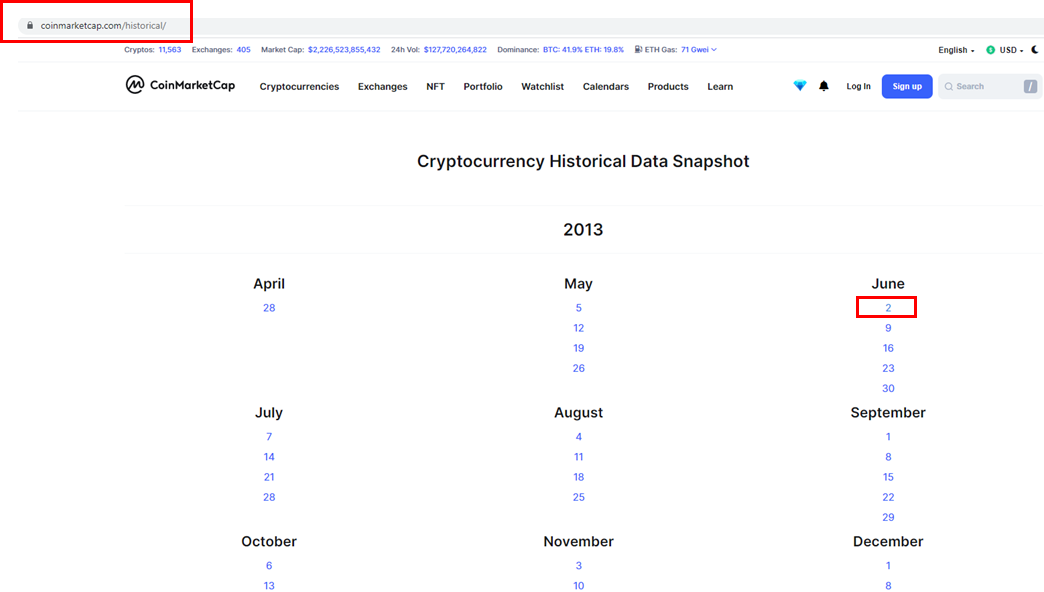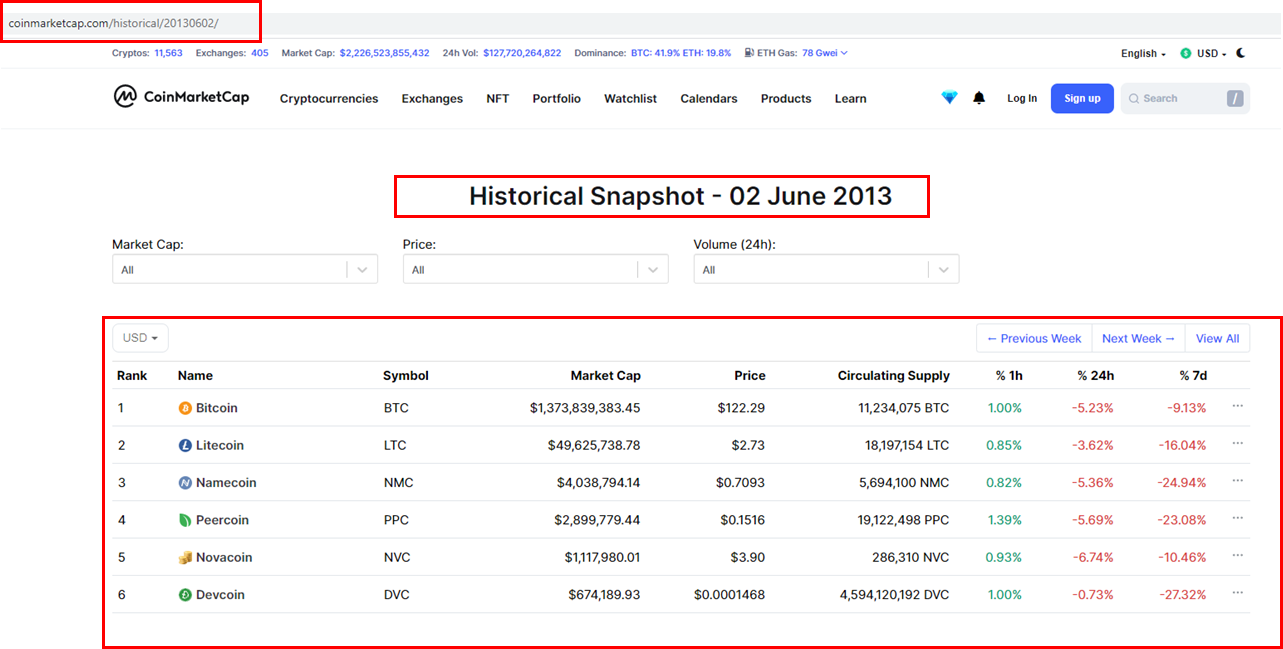 Steps to use:
Step 1: Click on "use for Free"
Step 2: Activate the Pre-Defined extractor by clicking "Activate button"
Step 3: Enter your starter URLS
You can enter starter links like https://coinmarketcap.com/historical/20160207/. When you enter the week's links as starrter link you don't need to set any variables.
If you enter https://coinmarketcap.com/historical/ as starter link, them you need to set start_year and end_year from "variables" tab. Extractors work best when scraped year by year due to high amount of data. For example first run: start year: 2013 end year 2013. Second run start year: 2014 end year: 2014 and so on.
Step 4: Click "Run now"
Video Tutorial
What does the output data look like?
When it is available this data will have rows which represent a single page's information such as its id, symbol, slug, date_added, tags, max_supply, circulating_supply, total_supply, platform, cmc_rank, last_updated, date, day, month, year, url, timestamp, etc from coinmarketcap.com.
*** Data below was extracted on Sep 04, 2023 @20:40
Sorry we are unable to show you data for a while. Data would be ready today please visit this page later.