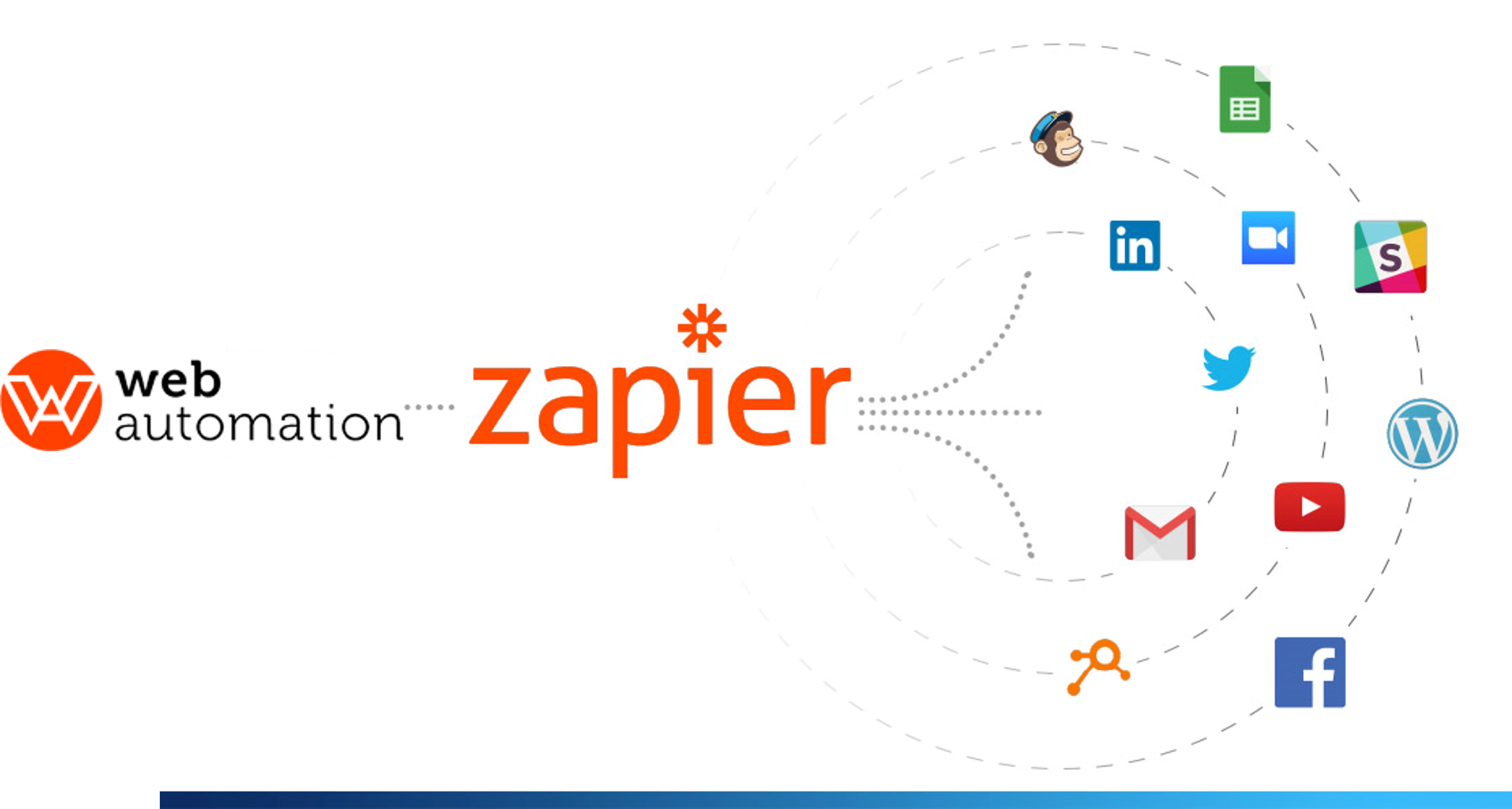 Our integration with Zapier is now officially live. What this means is that with only a few steps you can connect WebAutomation.io to 3,000+ apps including Slack, Trello, Google Spreadsheets, Dropbox, Salesforce, and loads more.
Zapier allows you to set up your own codeless integrations called "Zaps". Zaps will automatically send information from one tool to another, so you'll spend less time manually transferring data between your business applications.
Zapier workflows that you create can fetch extractor session data results from WebAutomation, start an extractor running, or get existing results from previous runs. You can also use the integration to trigger a workflow whenever a extractor session finishes running.
Here you can explore our page on Zapier.
In our Integrations roadmap we have got a bunch of other great native integrations planned directly into tools like dropbox, G-sheets and AWS S3, but we felt that Zapier was a quick way to allow our users integrate with thousands of Apps already available on Zapier with just one API
To get started with this new feature, sign up for a Zapier account and pick "WebAutomation" from the "connect a new account" dropdown. You'll need your WebAutoamtion Username and Password to hand
To help you started, we've created a step-by-step tutorial which will walk you through whole Zap configuration.