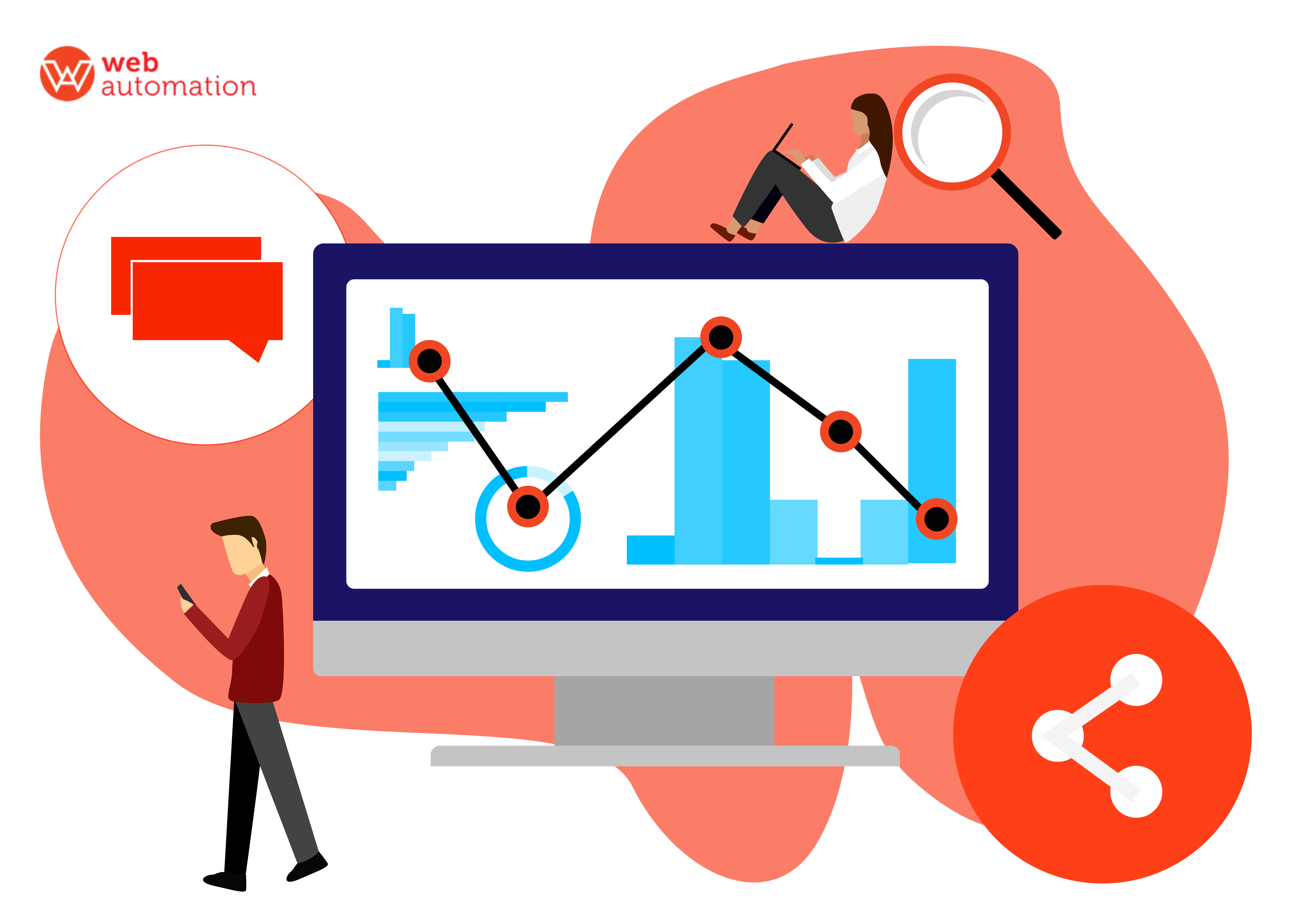 A brand is nothing but a consumer's expression of loyalty and trust.
- Phil Dusenberry
A brand is nothing but what it's consumer's believe it to be. And to be truly successful, a brand always needs to be in the good graces of its consumers.
Gone are the days where one brand dominated the market. Today's consumer has been spoilt for choices. Brands are willing to bend over backwards to entertain a consumer's needs, wants and opinions.
In such a cut-throat economy, it's not only the product that drives the market but also the consumer perception.
How do people perceive your brand?
What do they think about your brand philosophy?
Are they happy with your services?
To stay ahead in the game, you need to find quick and easy answers to these questions.
Thankfully, web scraping is here to save the day.
An easy answer to a difficult question
Great brands aren't built in a day. It takes years of hard work and passion to establish a brand and keep it successful. In today's market, getting visibility as a market leader is very important. But it's simply not enough to have a good branding strategy in place. With the advent of social media, brand images have become more fragile than ever. Negative PR spreads like wildfire, changing brand perception in a flash. Hence, it's become more paramount than ever to keep an eye on the social media chatter and the brewing customer sentiment.
Web scraping for brand monitoring has a lot of potentials. It can not only help understand what people are thinking about a brand. With enough time and information, and online brand intelligence can be developed, which can help predict future changes in brand perception.
If you think about it, web scraping for brand monitoring is rather simple. Just watch your social media feed, analyse the data collected and take action accordingly. This process is largely automated and can be done without rather quickly.
The collection of data from thousands of sources scattered all across the web gives companies a chance to look at themselves differently. Understand how the consumer perceives the brand and understand their taste and preferences much better.
Now you not only have an in-depth idea about your brand sentiment, but it can also help you formulate a strategy, target new marketing campaigns and generate new leads and sales.
Brand and human emotions
Web scraping allows you to engage with your customers in real-time, helping you understand their side of the story. And this has become especially easy with more and more people taking to social media and expressing their opinions freely.
Consumer emotions play a major role in the lifespan of a brand. When people express their opinions, they aren't just speaking their mind. They are affecting other people's perception of your brand.
That's why sentiment analysis is so important and here why you should be doing it.
Nothing beats a data-driven strategy. And sentiment analysis helps you quantify the emotions and make the best decisions for your brand. By scraping customer reviews and social media chatter, you can understand how to serve your consumers better.
Maybe they want a different packaging or the customer service is slow. Situations like these can be identified and worked upon by sentiment analysis.
It's not possible to succeed in a business without understanding your customer. Audience perception can tell a lot about customer expectations, preferences and what kind of content is considered valuable.
Staying on top of the market by keeping an eye out for important keywords and phrases is an easy way to boost your business. Examining similar content and exploring the number of likes and shares a certain type of posts receive can give important insight into what others in the field are doing and where the market is on the emotional front.
Taking into account the number of likes and shares is very important and proves crucial in understanding the consumers on social platforms. Putting these likes, shares, comments etc. against a social context can reveal powerful marketing and consumer insight. It can help you tell a story the right way and boost your brand image even further.
Advantages of web scraping for brand monitoring
It is no secret that web scraping is changing the market as we know it. Data-driven strategies are stronger than ever and produce great results for the companies that use them tactfully. Here are a few advantages of using web scraping to monitor your brand-
Having a plethora of information about your customer base can help you unearth some crucial business insights and help you understand your customers better. Which in turn has the potential of enhancing your business prospects by revealing new business opportunities. With better insight and a more holistic idea about your customers, you can start making your long-term strategies more refined and effective.
Thanks to the power of the free world and the internet, it has become extremely easy to monitor your competition. By scraping popular relevant blogs, review websites, social media pages etc. you can get real-time insights about your competitor's marketing strategy and stay ahead in the game.
By scraping data regularly for brand monitoring, you get presented with a unique opportunity. You can not only track what the customers are saying about your brand but also solve any queries they have, receive feedback and address any negative communication about your brand.
Brand monitoring can help you build trust and reliability with your consumer base, which are the building blocks of any long-lasting business.
If you are looking for a quick and easy way to monitor your brand perception with the help of web scraping, here are a few web scrapers you can try.
If you are looking for a specific social media website scraper, do let us know. We will be happy to build the first one for you free of charge!
For any queries, thoughts or insider information, feel free to reach us at info@webautomation.io


WEBAUTOMATION.IO PRE-DEFINED EXTRACTORS
We aim to make the process of extracting web data quick and efficient so you can focus your resources on what's truly important, using the data to achieve your business goals. In our marketplace, you can choose from hundreds of pre-defined extractors (PDEs) for the world's biggest websites. These pre-built data extractors turn almost any website into a spreadsheet or API with just a few clicks. The best part? We build and maintain them for you so the data is always in a structured form. .