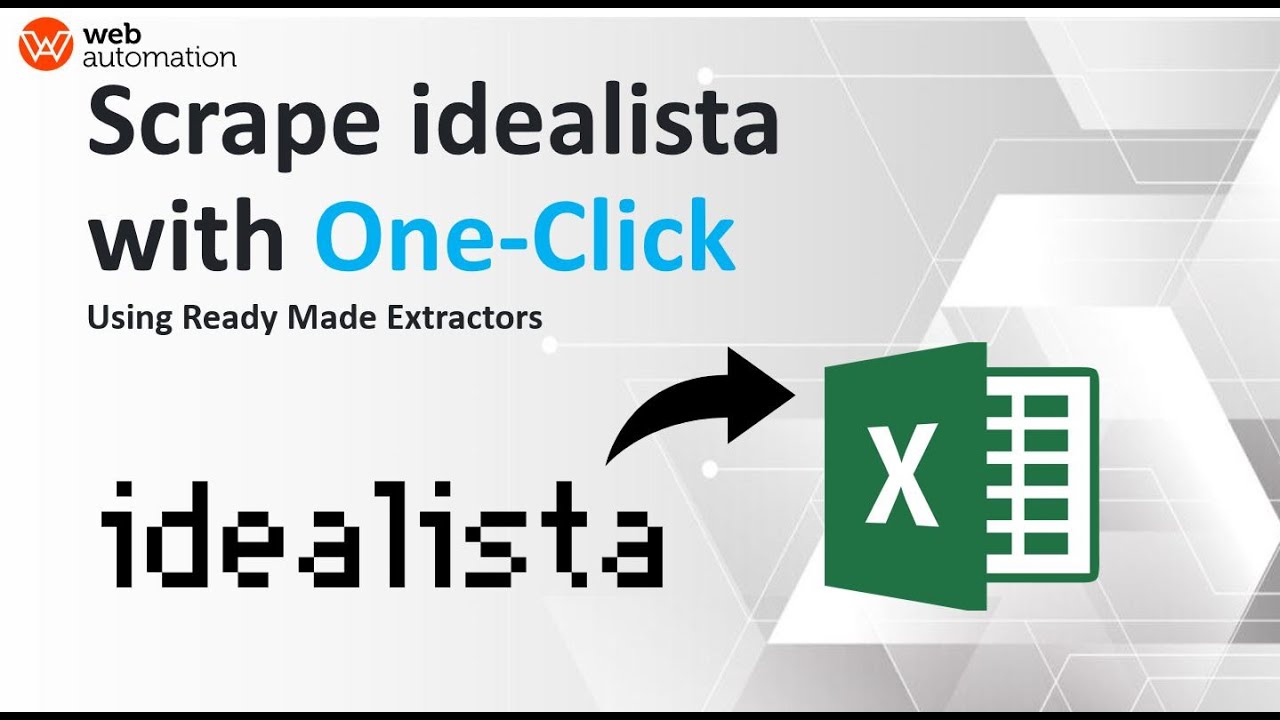 Buying a house is one of the most important investments a person ever makes. Needless to say, this important investment comes with a lot of deliberation and careful decision making. And to help individuals make the best decision possible, real estate companies are turning to web scraping and data-driven strategy.
Successful real estate business is backed by careful planning and strategising. To help the real estate agencies grow and flourish, this planning has to be assisted with comprehensive sets, which can yield meaningful insights.
And that's where Web scraping comes into play.
Real estate data scraping involves going through large quantities of data on various websites to collect and analyse data and draw actionable insights. With new listing and properties emerging every day, it's practically impossible to keep track of them manually or detect any patterns without proper tools.
Our Idealista web scraper takes into account various parameters to give you the best results possible.
This tutorial will show you how to scrape idealista for all Spanish/Portuguese property listings for sale and rent.
We will be using the idealista web scraping tool available at WebAutomation Marketplace.
What kind of data can you get by scraping Idealista?
Basic_Description
Title
House_Type
Price
Price_per_SQM
Year_Built
Idealista_Reference
Energy_Effiency
condition
Bedrooms
Bathrooms
Lift
Garden
Swimming_Pool
Terrace
Built_SQM
Garage
Land_Plot_SQM
Floor
Listing_Updated
Location
Sub_District
District
Town
Region
GMapLink
Detailed_Description
Advertiser_Reference
Advertiser_Name
Advertiser_Tel
Advertiser_Owner_Type
Estimated_Map
Latitude
Longitude
itemKey
url
timestamp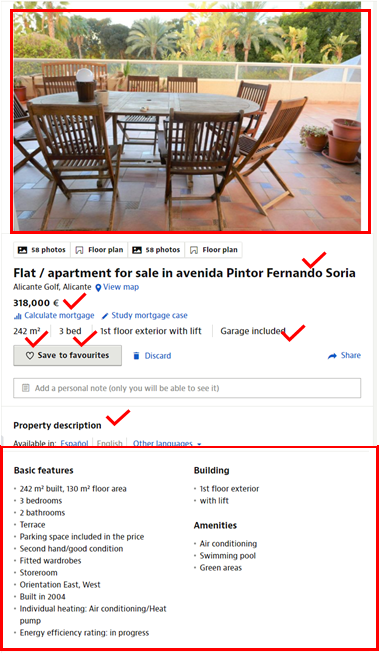 we are going to explain how to use the webautomation automated Idealista scraper to extract the data from Idealista. With the help of webautomation, you will be able to extract home listings for sale and rent, price, location, region, etc.
For this user guide, we are going to use Webautomation.io Wizard mode
Step 1: Sign up /Sign in
If you don't have an account on webautomation, please use the signup link for a free trial. New users can use the email address to create an account.
Step 2: Find the Idealista Scraper
When you log in, you will be redirected to the 'Get started wizard'. Go to the search bar and enter 'Idealista' and then click on the search icon on the right side as shown below. After getting the search result click on it to activate.
Step 3: Find exact URLs from Idealista
Go to the Idealista in a new tab, and then find the result by using the search feature. For example, let's search for property for sale in Marbella, Malaga, Spain.
When your search is completed, copy the URL and go back into WebAutomation. Find the URL below that we used.
https://www.idealista.com/en/venta-viviendas/marbella-malaga/con-precio-desde_3000000,metros-cuadrados-mas-de_900,de-cuatro-cinco-habitaciones-o-mas,tres-banos-o-mas,publicado_ultima-semana/
P.S
The only valid format for URLs contains viviendas/, -casas/, /arrendar-quarto/ and starts with https://www.idealista.com
Note: To get the best result, make sure you use the more specific keyword in the Idealista search so that you will get the exact result and do not waste credits on unwanted results.
Step 4: Add values in the extractor
Users should have the ability to enter 'Maximum rows' to extract.
Users should have the ability to enter the 'Starter Links' and then click on 'Save & Continue'.
Note: All valid Starter URLs must contain viviendas/, -casas/, /arrendar-quarto/ and exclude /mapa-google as shown above.
Step 5: Run the Extractor
Users should have the ability to click on the "Run now " button to start the extractor session as shown below.
Step 6: WebAutomation will get the data
Depending on the number of rows needed to be extracted it will take some time even in some cases hours to scrape all the results. The extractor will show the status as running while collecting all the data. Data preview of 15 rows are shown below.
Step 7: Download the data
There are two ways to download the data.
Users should be notified by email once the extractor is finished. Users can click on the given link and redirect to their account and go to the Data tab to download the data.

Users can directly login in webautomation tool and go to the Data tab to download the data.
Users should have the ability to download the data as CSV, JSON, XLSX, XML, and JL as shown below.
Step 8: Open the Data File
In this example, I am showing you a CSV file to download the report, so we will use Microsoft Excel to open the file.
Benefits of web scraping Idealista?
The real estate business is very competitive. To stay ahead in the game, a data-driven strategy is a must.
Here are a few things that scraping Idealista can help you with:
Better property activities
Pricing is one of the most curricula components of the real estate business. You always need to price a property just right. It can't be too high or it will deter off customers, too low and people will not take it into their consideration set. Web scraping can help real estate agents price their property in a way that appeals to their consumer.
By collecting data on the nearby properties, they can arrive at an average property price and then based on the amenities can fix a price that yields them a profit.
Keep track of your competitors
When you keep an eye on what your competitors are doing, you become better equipped to sell your own property. Having competitor information always keeps you on top of the game and come out with innovative solutions which will help you to tackle them better.
Vacancy Rate monitoring
By scraping real estate websites regularly, one can easily keep an eye on how often is a property rented and its current pricing. Analysing this data can open up opportunities for business and growth.
Scraping Idealista is a great start to a data-driven strategy to grow your business. Our Idealista web scraper makes it easier than ever. With just a click of a button, you will have a plethora of data to work with.
And the best part?
Our web scraper requires no coding.
With WebAutomation, web scraping is just that easy.
Sign up for a free trial for our Idealista web scraper and start growing your business today.