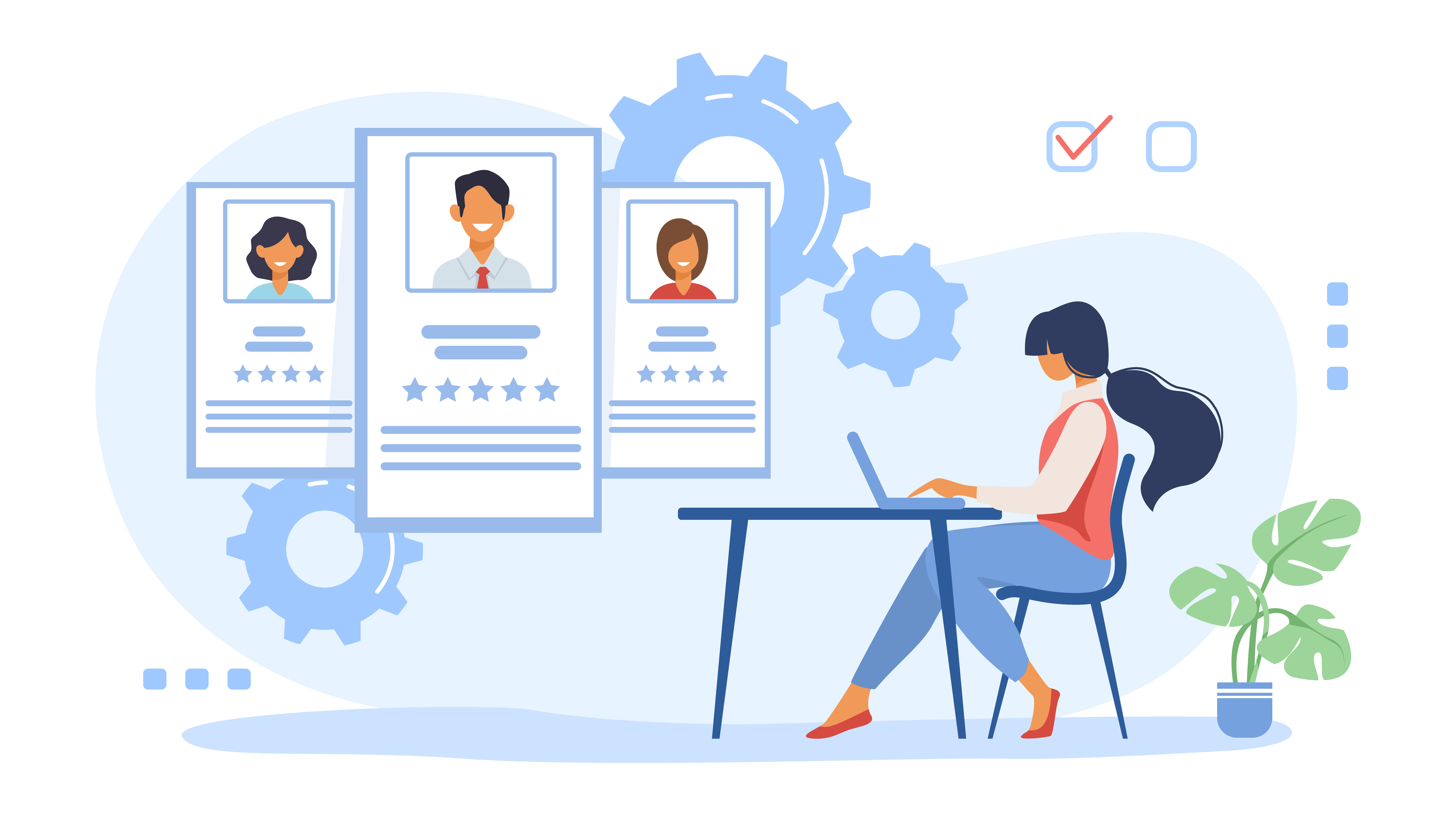 The famous phrase, 'every sale starts with a lead,' emphasizes the importance of sustaining a business with quality leads. By definition, leads are individuals who are interested in your business. In large numbers, these leads increase business profits and revenue. You might think it is a piece of cake, but a survey by IDG says that lead generation is a great challenge for more than 60% of B2B marketers. Even with the high dispersion of intermediaries (lead generating channels) such as email, social media, and content marketing, you'll have to invest time and money to get quality prospects.
What if there was a way to bypass these middlemen and generate thousands of sales leads at a go? Enter, web scraping.
Web scraping is a tested and trusted method of optimizing the lead generation process and obtaining a concise list of contact information of prospects.
Generating leads with web scraping
An IBM survey shows that people generate 2.5 x 1018 bytes of data on the internet, and by 2020, according to Forbes, an approximate 1.5 x1023 of data will require analysis. As shocking as the figures are, businesses are quite ready to leverage these data. Tom, for instance, who runs a startup food company that sells launch to office staff in Nebraska, needs to increase his sales funnel with quality leads. To do this, he'll need contact details of office executives, address, and other information. Since Tom is internet-savvy, he googles 'companies in Nebraska' and finds Yelp and Yellowpage directories that contain the exact details he needs.
But how does he extract this information with a scraper?
Defining the target audience and their location
This step helps you to avert wastages or low-quality leads. If you also have a buyer persona template, you can further narrow down your ideal customers. To make things easier, you can use webautomation.io scraper to crawl the competitor's website to determine their customer demographics since you share a similar target audience.
Social media channels and directory websites are target lead information platforms. Your data collection prowess will eventually determine your success in sales. With web scraping, you are also in charge of the process and can dictate the source of your leads, allowing you to obtain quality leads that yield results.
|Webscrape without writing any code with WebAutomation.io
Obtain contact information
webautomation.io scraper has a template for crawling data instantly. If you are using Yellowpages, you can open the link and input necessary keywords, including the target audience and location. Once relevant data pops up, select business names, scrape their address, email address, and telephone number. webautomation.io bots are capable of generating actionable leads in a few minutes.
Organize and format data
Sometimes, scrapers can upload or analyze extracted data to make the process easier. If not, text files or spreadsheets are the easiest data formats. Afterward, you may use Merge by MailChimp or Yet Another Mail Merge to send bulk emails to everyone on the list. Alternatively, Salesforce and Zoho are CRM software that can process the data accordingly.
Reach out to leads
This step is entirely manual. You will compose an outreach message that shows your leads you have done your homework about them. Having spent a lot of resources in the scraping process, you must ensure that you give an impeccable impression and representation of your business in your email. If your scraper has categorized your leads into weak, medium, and strong lead, you may want to reach out to the strong leads first and roll out the lead generation process over a specified period.
Your responsibility, as a sales executive, is to convert prospective clients into returning customers. Thanks to WebAutomation.io, you can generate such leads in a cost-efficient and super-reliable window period.
GIVE WEBAUTOMATION A TRY
Let us do the hardwork for you and take the hassle away from you so you can focus on extracting qualitty data without the infrastructure headache. Our platform abstract the backend operations to allow you scrape anaonymously and safely