Bcorporation.net Extractor
Our prebuilt bcorporation.net web scraper lets you extract business data, reviews and various alternate forms of data, quickly and easily, from numerous listings without having to write any code.
Why should you consider scraping bcorporation.net?
Directories like bcorporation.net have a ton of business information that can yield a plethora of insights and marketing trends that can help you boost your business.
A simple search can give you ready access to information like address, contact number, location, working hours, reviews and much more. With web scraping, information about hundreds of businesses can be collated and analysed at once.
Directories like bcorporation.net are also a great help in finding new customers and generating relevant sales leads. They give a clear picture of what kind of customers profiles exist under different business categories and doing a quick analysis can help you target them for more effective advertising.
But why choose Webautomation?
Our Pre-Defined web scrapers have been designed specially to extract data from the bcorporation.net. Our simple yet powerful tool automates the whole process of extracting data, without having to write any code.
Our advanced scraping method works like a real user, allowing you to extract all the data you need without being blocked.
With just a click of a button, you can have a plethora of information at your disposal.
And the best part? Our bcorporation.net web scraper is completely free to try!
What data you will get from bcorporation.net?
How to use it.
Firstly you will need to sign up for a FREE TRIAL account or be signed in.
Step 1: Click on "Use For Free"
Step 2: "Click the Activate button" to assign your PDE to your account.
Step 3: Enter your starter URLs.
Step 4: Click "Run Now".
Formats available
You can download the extracted data in the following file formats:
CSV
XML
XLSX
JSON
Upon downloading you can see all extracted elements.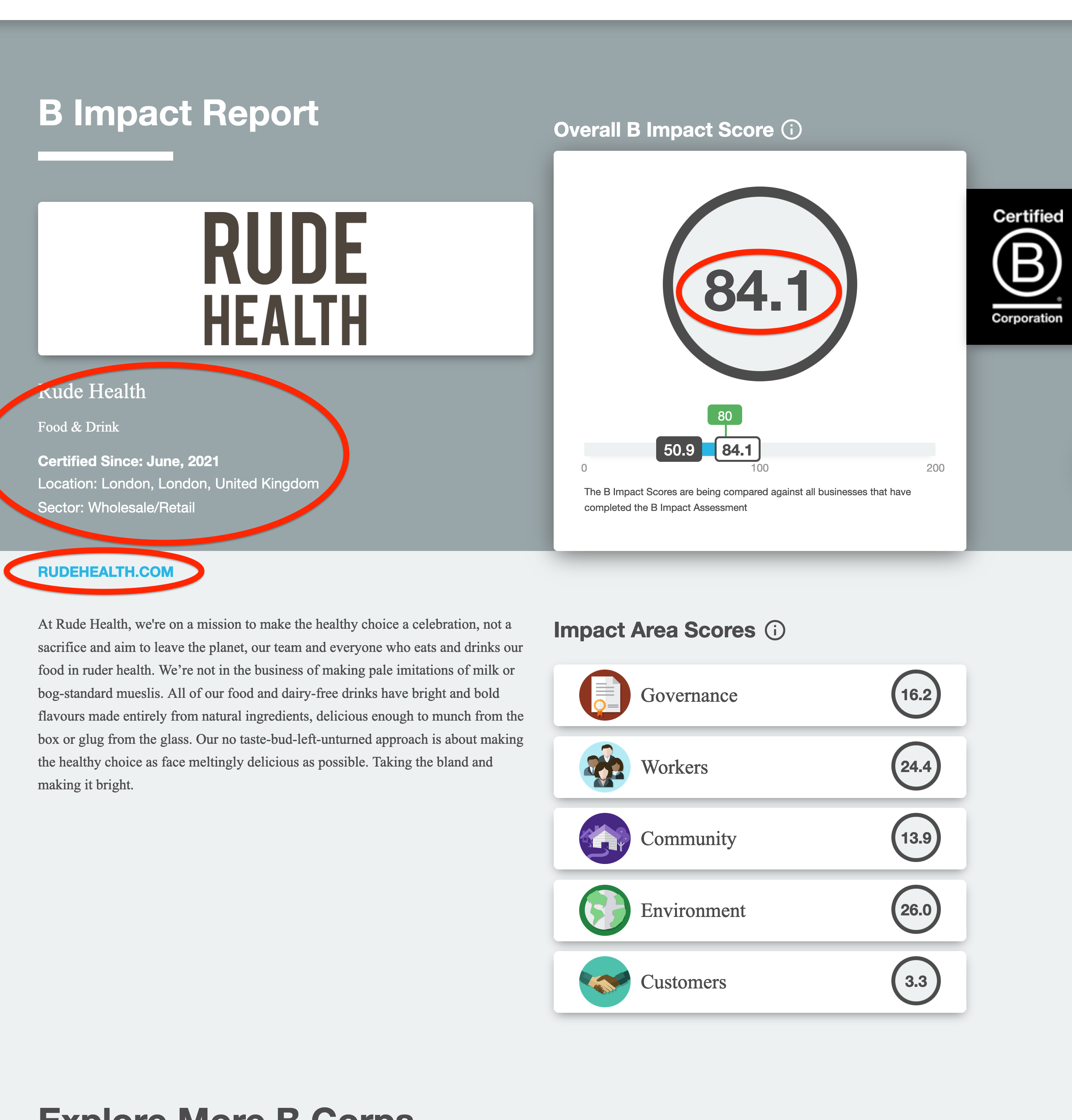 What does the output data look like?
When it is available this data will have rows which represent a single page's information such as its sector, website, name, location, description, certified_since, url, timestamp, etc from bcorporation.net.
*** Data below was extracted on Jun 01, 2023 @09:48
Sorry we are unable to show you data for a while. Data would be ready today please visit this page later.