Spothero Web Scraper
Spothero Web Scraper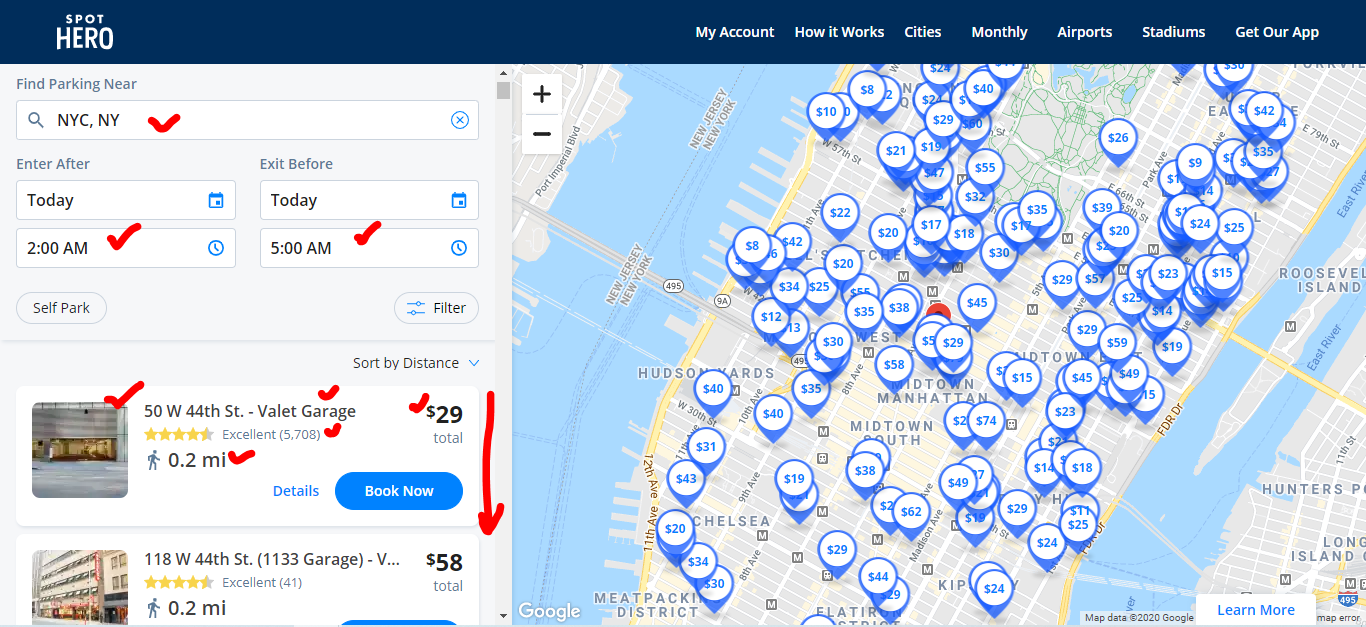 {
  'city': 'New York',
  'currency': 'usd',
  'description': 'Reserved Parking at 67 W 43rd St. - Valet Garage for 7 Hours',
  'distance': '0.2 mi',
  'latitude': '40.7552227',
  'link': '/checkout/4619/67-w-43rd-st?rid=4454&starts=2020-11-09T02:30&ends=2020-11-09T05:30 ''https://spothero.com https://spothero.com/checkout/4619/67-w-43rd-st',
  'locality': 'New York',
  'longitude': '-73.9828865',
  'name': '67 W 43rd St. - Valet Garage',
  'price': '29.00',
  'rating': 'Excellent (2,631)',
  'region': 'NY',
  'street': '67 West 43rd Street',
  'thumbnail': '',
  'url': 'https://spothero.com/search?kind=city&id=15',
  'valid-from': '2020-11-09T02:30',
  'valid-through': '2020-11-09T09:30'
}
What does the output data look like?
When it is available this data will have rows which represent a single page's information such as its city, currency, description, distance, latitude, link, locality, longitude, name, price, rating, region, street, thumbnail, valid-from, valid-through, url, timestamp, etc from spothero.com.
*** Data below was extracted on Nov 02, 2021 @18:20
Sorry we are unable to show you data for a while. Data would be ready today please visit this page later.