Hoteltonight Web Scraper
Our prebuilt Hoteltonight Web data extractor will help you extract data on Amazing last-minute deals at top-rated hotels

See screenshot of listing page with details that will be scraped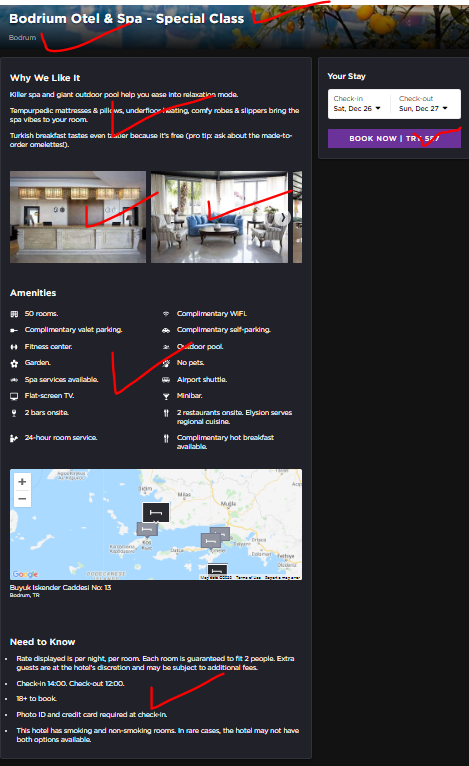 Easy to use and Free to try
A few mouse clicks and copy/paste is all that it takes!
How to use:
Step 1: Click on "use for Free"
Step 2: Assign the Pre-Defined extractor by clicking "Assign PDE button"
Step 3: Enter your starter URLS
What does the output data look like?
This data consists of up to 6 lines of which each one represents a single (unique) page's information such as its amenities, category, description, image, location, name, need-to-know, price, url, timestamp, etc from hoteltonight.com.
*** Data below was extracted on Dec 15, 2021 @09:12