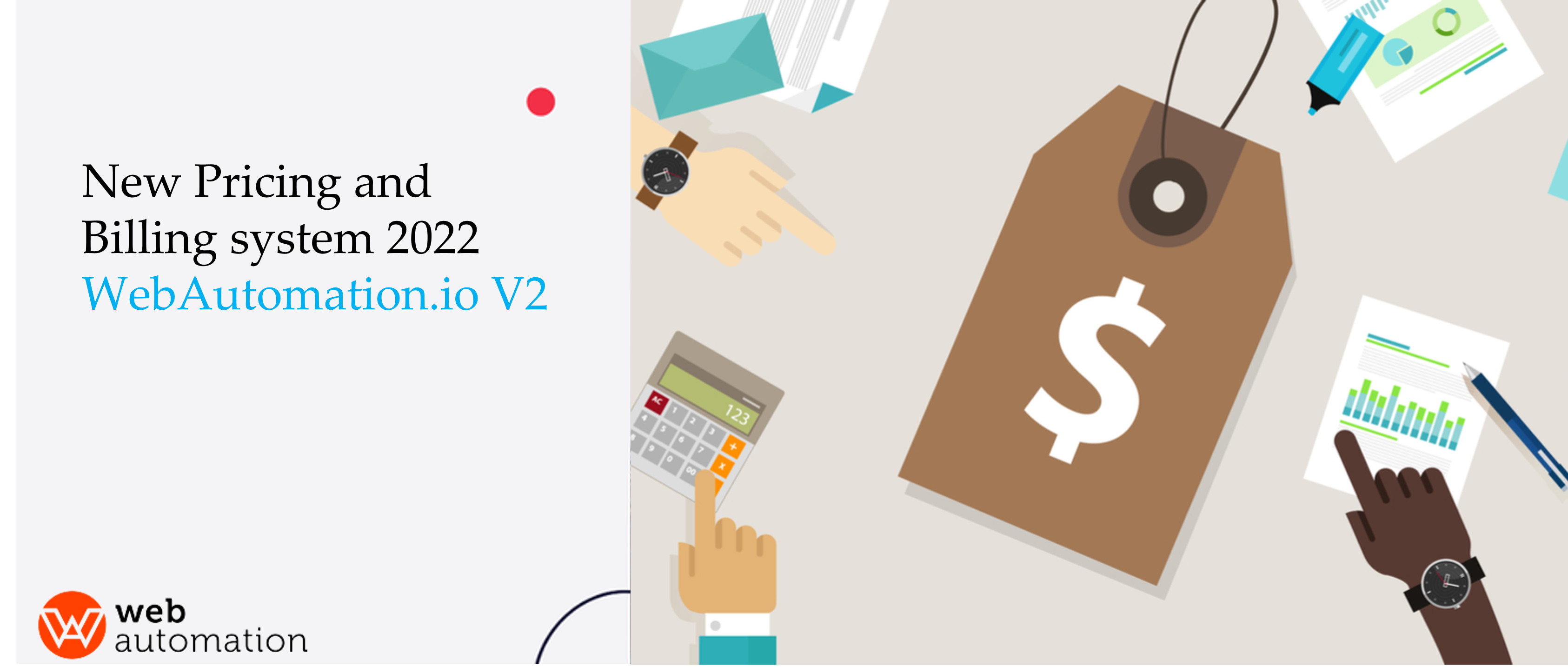 Here is our new billing system which charges you based on number of rows of data extracted. The main benefit is for transparency and predictability in the use of credits
From the 7th of Jan 2022, we're launching a new billing system which charges you credits based on number of rows of data extracted. Existing paid customers need not to worry as your monthly allowance would not be affected during the migration .
Read on to understand how the new system works.........
Yes, we finally listened to you - our customers!
Over the past year we have received your feedback that the current billing system based on requests wasn't very straightforward.
Web Scraping is a complex process and no two websites are the same so coming up with a generic pricing that can fit to every pre-defined extractor is not so easy
How is this billing method different from the old one?
Our previous billing system was based on requests. The most common question was "what is a request?" and how can we control how many requests are sent? What is a browser request? These are some of the common queries we got. With the new system every predefined extractor has a fixed price based on how many rows (records) that are extracted from each website
Have prices gone down?
Yes, we listened and have reduced the price of all our "advanced" extractors by at least 50%! Now you can get twice the amount of data for the same price! Awesome!
New Row based Credit billing system
Each Pre-defined extractor will now have a fixed price "credit per row" this price will be highlighted on every extractor page as a reminder e.g.. if extractor X cost 10 credits per row, extracting 100 rows that session will cost 1000 credits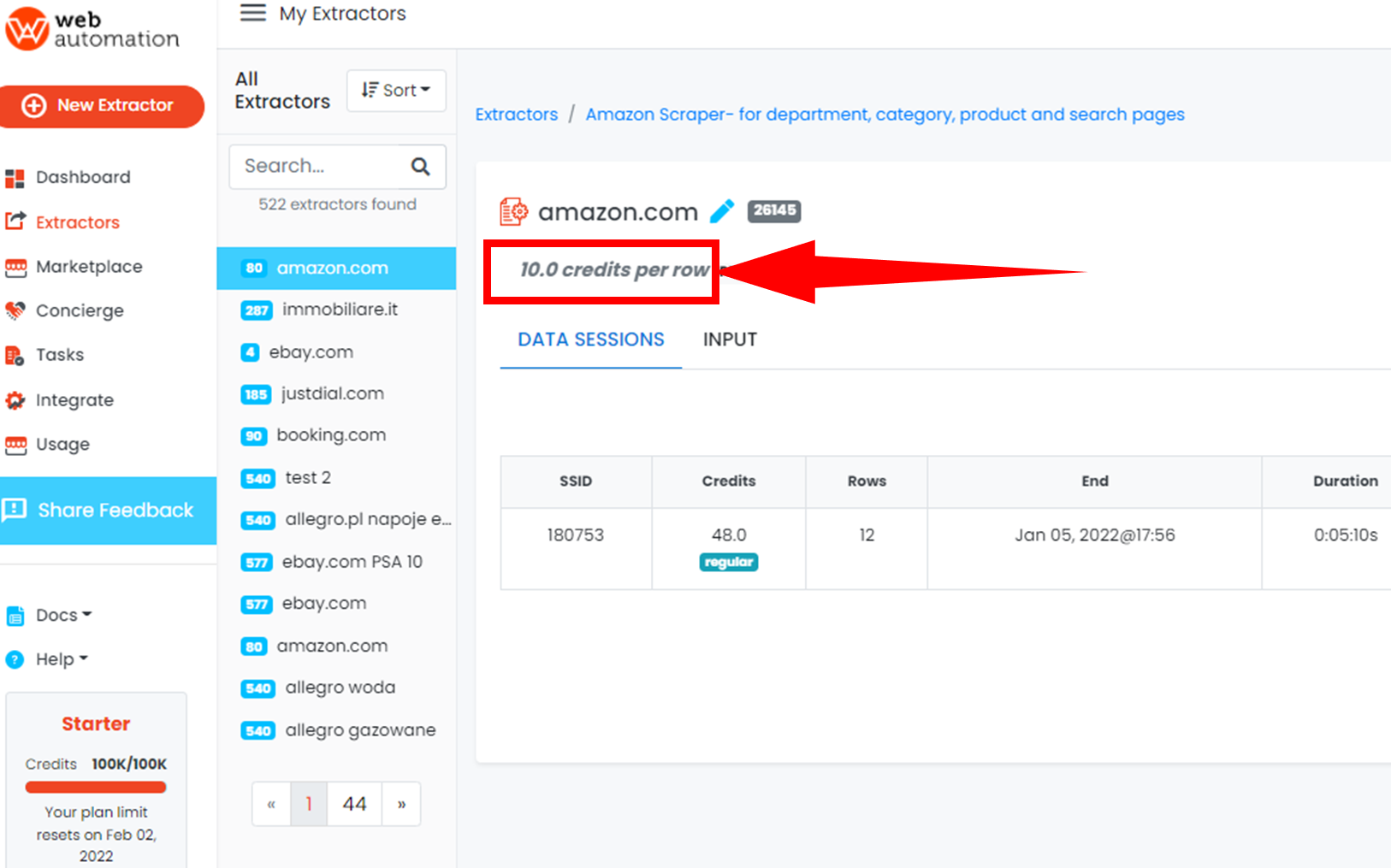 New Features
You can now choose how the maximum number of rows you want to extract per session (see screenshots)

We have a new price calculator that works out the best price plan based on number of row you need

A new summary table which shows how many credits you have spent based on number of rows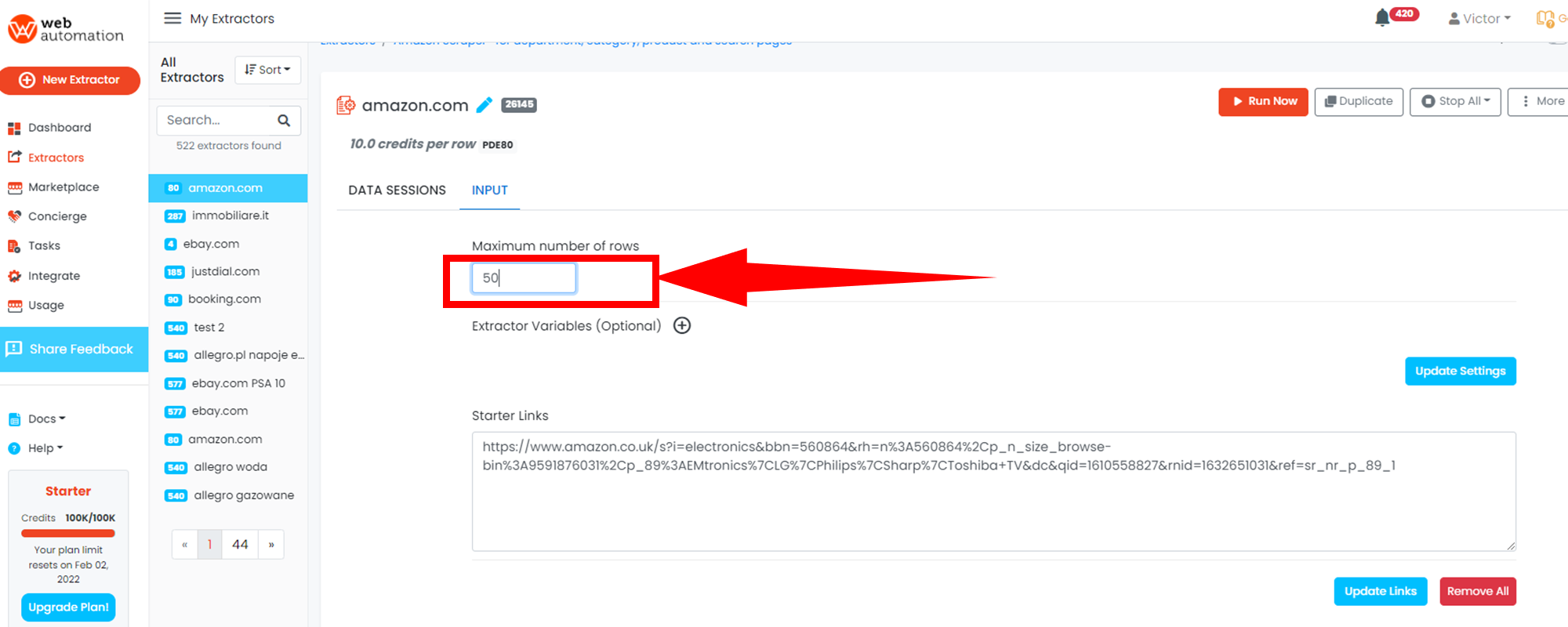 Max no of rows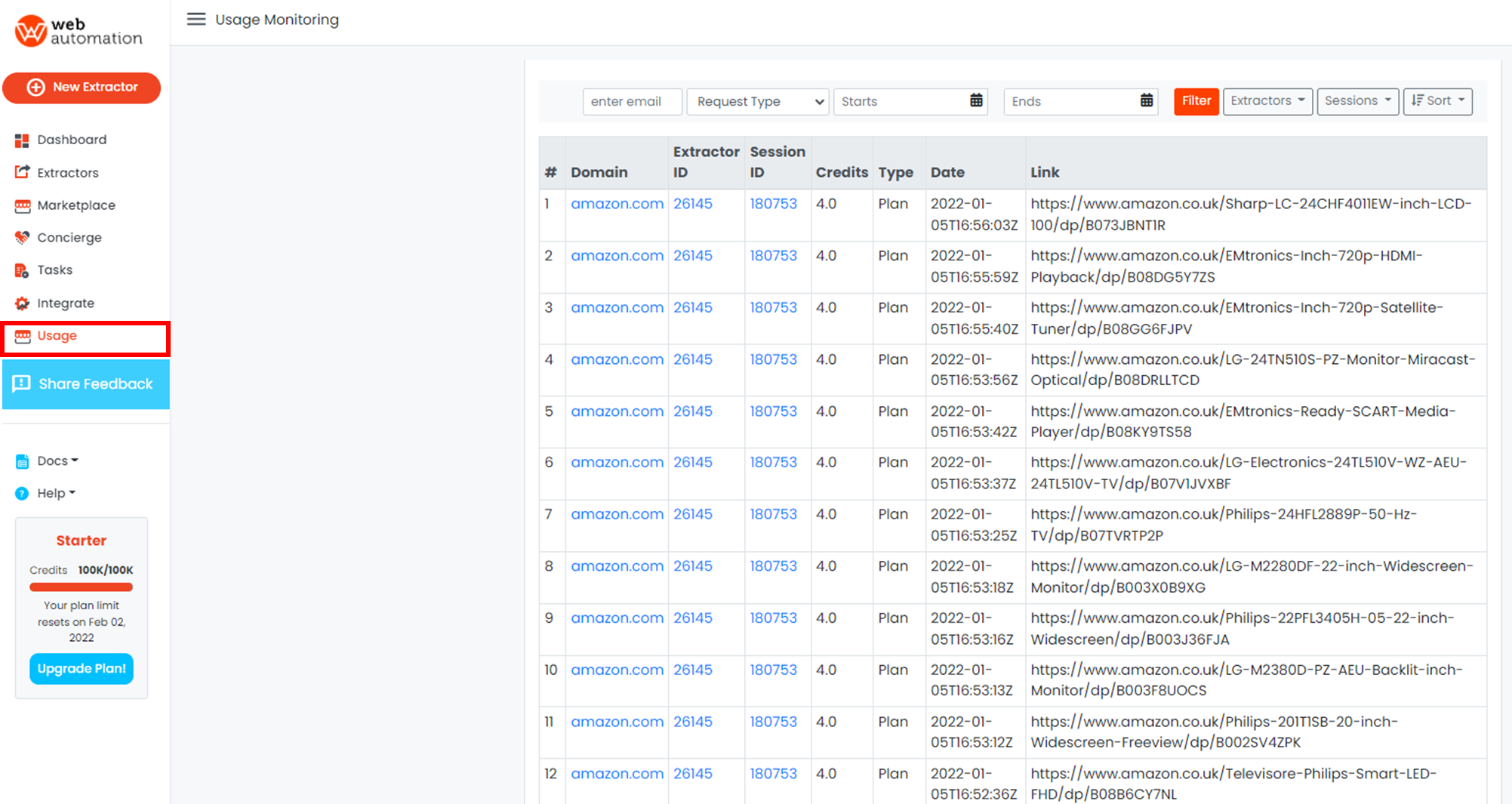 Breakdown of usage

Price calculator
Migration to the new system
From the 7th of Jan 2022, all customers will be moved over by default.
Current paying customers will be moved to the new system but won't be at a loss, as we will convert your allowance to the new system.
Need to Speak to Someone?
If you have any concerns or want to speak to me about the new price plans please send an email to info@webautomation or click the chat at the bottom right