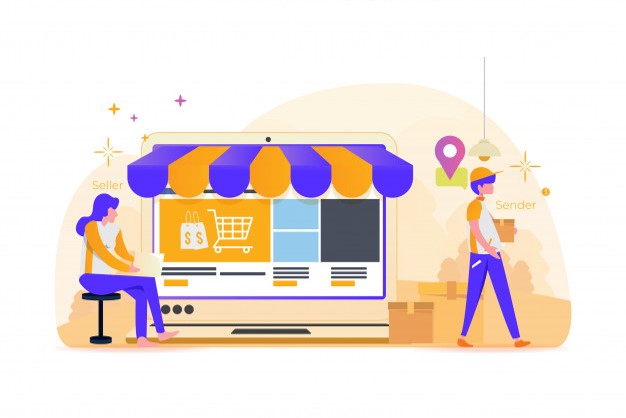 HOW YOU CAN IMPROVE YOUR BUSINESS WITH WEB SCRAPING AS A DROP SHIPPER
WHAT IS DROP SHIPPING ?
Drop shipping is a business model that allows entrepreneurs to sell merchandise without ever having to stock the products. A drop shipper gets a list of products from third party suppliers and lists them for sale on their custom built website or on a marketplace like Amazon.com. When a customer places an order for a listed product, the drop shipper forwards the order to the supplier along with the shipping address of the customer so that the supplier ships the goods directly to the customer.
A drop shipper seeks the suppliers of goods they would like to sell, and then displays from the database of the available products to customers. The customers place orders with their shipping address, and the drop shipper fulfills the order by forwarding its details along with the shipping address of the customers to the suppliers. The fulfillment is handled without the drop shipper ever having to handle any inventory as the supplier sends them directly to the customers.

Dropshipping is an easy path to be an e-commerce entrepreneur because of its pros which includes:
Little startup capital: The drop shipper does not have to pay for the inventory until they have been paid by the ordering customer.

Easy management: There is no need for paying for a warehouse since the entrepreneur will not be handling any of the goods, also no costs for other related warehouse expenses.

The ability to run it from any location: All that is needed is a computer with internet connection, all the management, customer service and marketing can be done online without having to be in a fixed location
As good as drop shipping is, there are some challenges that could make it difficult for an entrepreneur to manage, scale and stand out from the competition. These include:
Manual updating of products: For most entrepreneurs starting a drop shipping business you might not have the technical skills to automate the selection and updating of products. This will result in hours of manually browsing through to find the perfect product then another hours spent manually uploading these products into your store

Inaccurate data: Making sure the products being displayed to the customers matches the suppliers' inventory is always a big issue. As there is usually a manual touch in the process, prices may change, products may become out stock or discontinued and data files received from middle men are inaccurate

Monitoring competition: As drop shipping is relatively easy to start, a large number of people enter the market daily all selling the same products that you. Reacting to the competition is essential to beat your rivals but monitoring what your competitors are doing manually is almost impossible due to the volume.
Short Video on how to increase sales of your drop shipping business through web scraping
WEB SCRAPING AS A POWERFUL TOOL TO A DROP SHIPPER
Web scraping is the process of programmatically collecting data from websites, and also automating manual activities you would do on the web. It involves writing programs (or scripts) to handle the data collection process and other kinds of automation on the web. Data extracted programmatically is expected to be more accurate when compared to the ones extracted manually due to the avoidance of human error. Web scraping is also much faster than doing manually as a bot can crawl though and entire website in seconds
Web scraping deals with the major limitations of drop shipping, and it could help make a drop shipper really scale and be competitive.
|

Automate Product collection for dropshipping with WebAutomation.io
Drop shipping can get really stressful while handling it manually, especially when dealing with a lot of products. This is one of the main reasons why drop shippers give up and get frustrated. Even if there are more hands on it, it is still challenging to keep up with price changes, and managing all the processes.
When these tasks are assigned to computers, a drop shipper can be more confident that the products with the prices and other product data are accurate and up to date. Unlike humans, machines handle the tasks with great efficiency.
Lets get into detail of how a web bot can speed up the growth of a drop shipping business like a catalyst.
Easy Store Management
With a custom web scraper, you would only have to specify the kind products you want on your online store. You can choose by categories, price, weight, and any other metrics. You can as well add more e-commerce websites you want products from. The crawler scrapes the matching products and uploads them to your storefront.
You can also have the scraper fetch new products and set custom prices based on calculations or not. It can as well update the existing ones, delete sold ones and those not available any longer. You can schedule this to have it run at your desired frequency (specified hours, twice daily, once daily, weekly, etc.)
This knocks out the Issue with Merchandise limitation
More Eyes on Competitors
Apart from uploading products to a store and keeping them updated, a web scraper can be employed to get more information about one's competitors. Looking at their stores, the reviews of the stores, the products in the stores, the review of these products.
Scraped data when analyzed and summarized would be very useful when making decisions, as a drop shipper gets to make decisions based on data rather than intuition. One gets a better understanding of the market and how to beat it by knowing his competitors fully well.
Generation of Leads
Another use of web scraping for a drop shipper is that it can be harnessed to get prospective customers that are interested in your products. When the reviews of the products of competitors are scraped, they include the names of the customers that rated the product and/or wrote the review, and they include contact details once in a blue moon. But with deeper scraping, the email and phone numbers of the many customers can be got from the web.
These are customers that are interested in your products and with their contact details. Making them aware of your business is easier by contacting them and offering them incentives to buy from your business
Faster Drop Shipping
The process of drop shipping products to the mailing addresses of the customers can be automated with a web bot instead of having to do it the old way. The bot gets the order details and the mailing address of the customer, visits the e-commerce website where the product is at, orders the product while signed in as the drop shipper, and has it sent to the customer's address.
This is good for customers as their wait time gets reduced because a bot is handling the drop shipping almost instantly, instead of having to wait till a human sees the order and then process it manually.
The drop shipping does not have to happen instantly if the drop shipper does not want it that way, custom wait time could be set - maybe the bot should be triggered at time interval set e.g. 2 hours later. And there is another option of making the bot do drop shipping at a certain frequency. It all depends on the drop shipper.
More Productivity
When you start using a web scraper as a drop shipper, the hard and monotonous task get assigned to the crawler and reduces your workload. This leaves you with more time to make better decisions and come up with a better business strategy after reviewing the activities of the web bot, analyzing and summarizing scraped data.
GIVE WEBAUTOMATION A TRY
Thanks to webautomation.io building a custom web scraper to help your drop shipping process is not so hard anymore. For Free you can submit a Concierge request to get an expert build a web scraper for you. You are also able to use any of the Pre-built Extractors for sites like overstock and Amazon and start getting product data in minutes .
See some good pre-built extractors that can help you get started in minutes
Amazon Best Sellers List Data Extractor
Amazon Departments Products Data Extractor
Overstock.com Product Data Extractor discover designer brands & home goods for dropshipping