Grubhub Restaurant Web Scraper
GrubHub provides a database of valuable data from the best national chains of restaurants and local favourites. Our prebuilt GrubHub Web Scrpaer allows you to scrape all menu items, prices, and reviews and all the listed restaurant information.
See Screenshot below of the information highlighted in red which will be scraped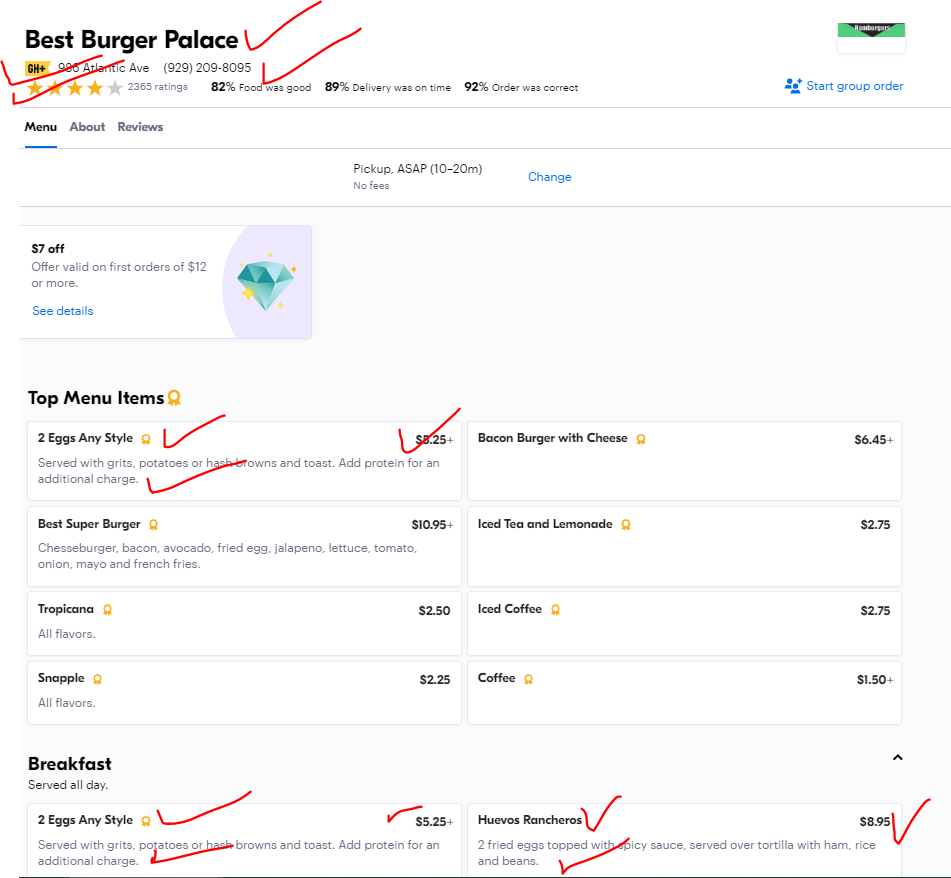 Easy to use and Free to try
A few mouse clicks and copy/paste is all that it takes!
* to use you will need to sign up for a FREE TRIAL account
Steps to use:
Step 1: Click on "use for Free"
Step 2: Activate the Pre-Defined extractor by clicking "Activate button"
Step 3: Enter your starter URLS
What does the output data look like?
This data consists of more than 600 lines of which each one represents a single (unique) page's information such as its price, availability, stock, image urls, technical details and etc from grubhub.com.