Now you can integrate your WebAutomation data export to an external folder using FTP
What is FTP?
The File Transfer Protocol (FTP) is a standard network protocol used for the transfer of files from a server to a client using the Client–server model on a computer network.
FTP can be used to exchange files between computer accounts, transfer files between an account and a desktop computer, or access online software archives.
WebAutomation FTP Connector Details
Steps to integrate you FTP to WebAutomation data extractors
Step 1: Select the FTP option from the Integrate dropdown options

Step 2: Add your FTP Account details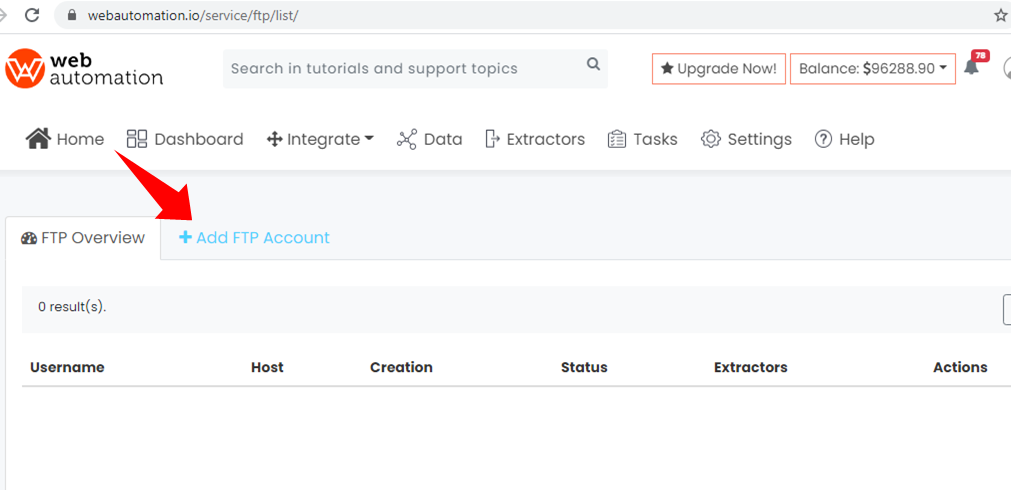 Step 3: Add you FTP Account details. Below is an example
N.B. if subdomain is ftp it works on port 21 default if sftp port is 22
Step 4: Link FTP account to extractor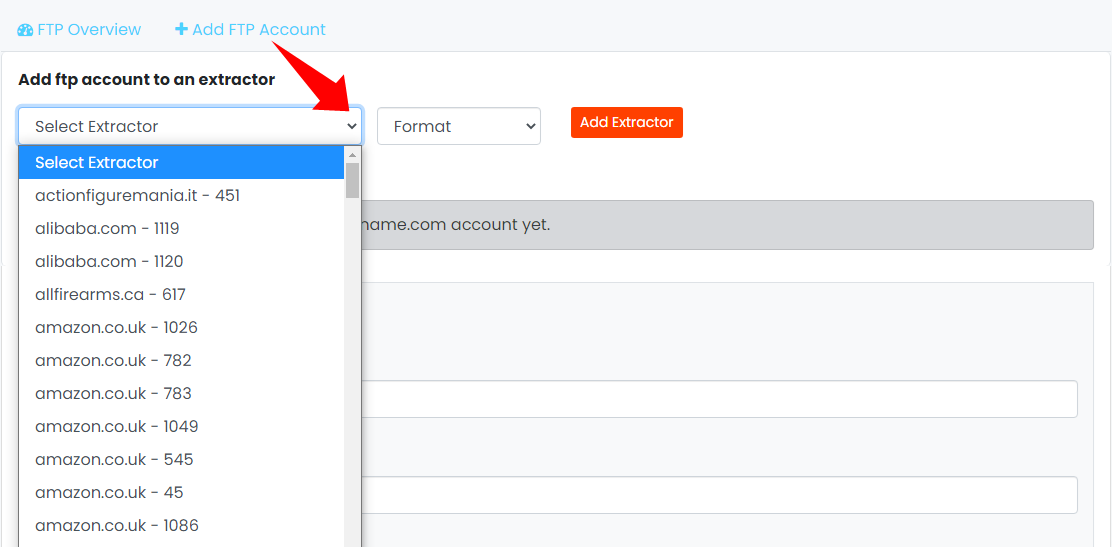 Testing you FTP Connection: Ensure that you connection is live by doing a test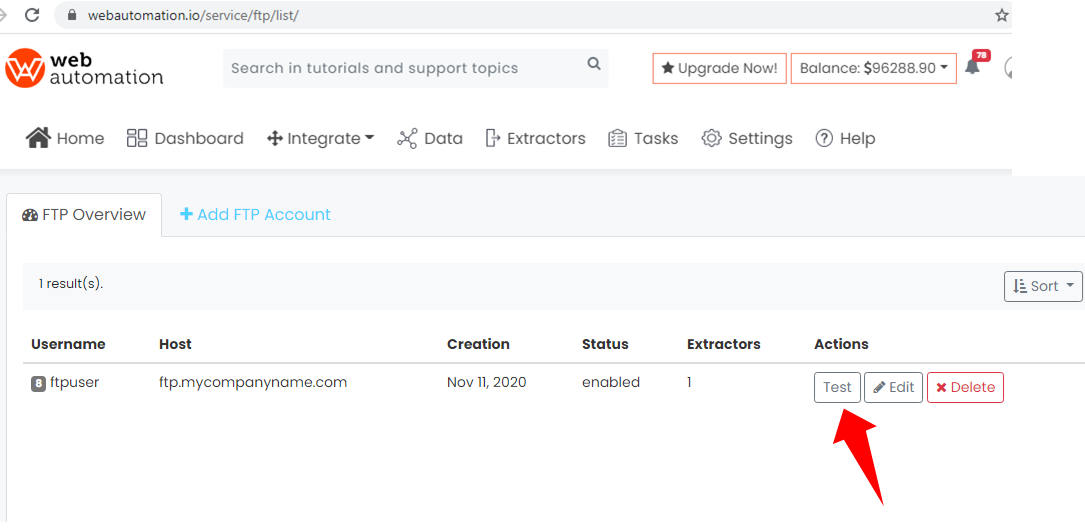 Once you have completed these steps any extracted data from your selected extractor will automatically by stored in the folder specified in your path