Brokercheck.finra.org Extractor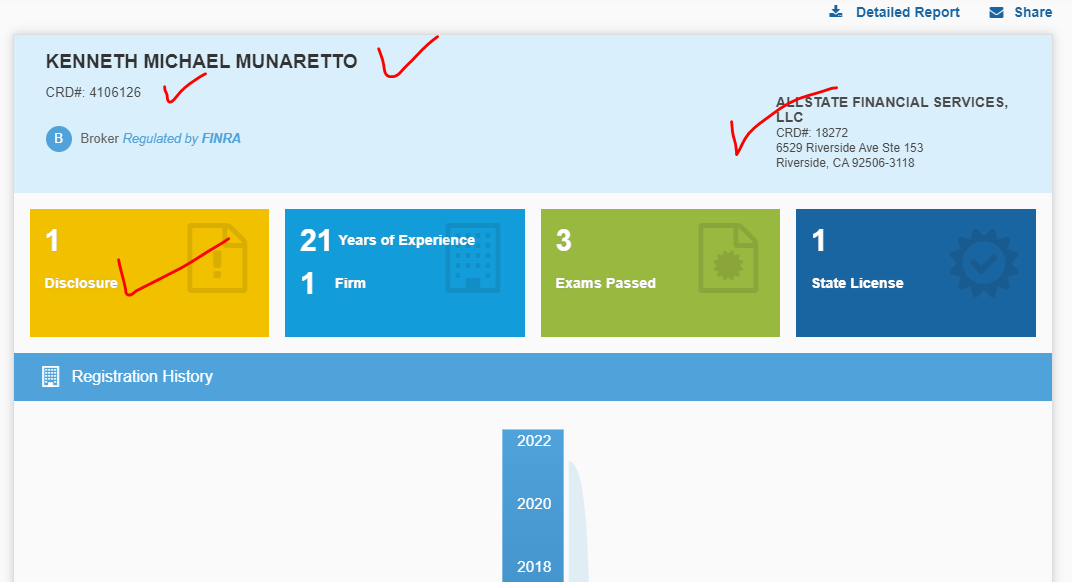 What does the output data look like?
When it is available this data will have rows which represent a single page's information such as its ind_crd, first_name, last_name, middle_name, badges, company_crd, company_name, current_employer_years, company_address, company_city, company_state, company_country, company_zipcode, years_of_exp, disclosures, previous_employees, last_employer, duration_in_last_employer, number_of_previous_employees, url, timestamp, etc from brokercheck.finra.org.
*** Data below was extracted on Jul 21, 2023 @15:09
Sorry we are unable to show you data for a while. Data would be ready today please visit this page later.